In today's competitive market, building a thriving jewelry brand requires more than just beautiful designs and high-quality craftsmanship (although they're important too). Jewelry brand success demands a strategic approach that sets you apart and captivates your target audience. Whether you're an aspiring jewelry entrepreneur or an established brand looking to unlock sustainable growth, it's important to take the time to develop a strategic plan. In this article, we'll explore the five most important strategies for how to build a successful jewelry brand.
#1: Define Your Brand Identity
Before diving into the intricacies of marketing and sales, it's essential to establish a strong brand identity. Your brand identity encompasses your unique story, values, and the emotions you aim to evoke in your customers. Take time to define your brand's personality, aesthetics, and target audience. Consider questions like: What makes your jewelry special? Who is your ideal customer? By clarifying your brand identity, you can create a cohesive message that resonates with your audience and differentiates you from competitors. Taking the time to identify your brand identity is the first step toward building and growing your business.
#2: Craft Compelling Stories
Stories have the power to connect people on a deeper level, and the jewelry industry thrives on emotions and symbolism. Share the stories behind your products — whether the design was inspired by a personal experience, the piece holds some cultural significance, or a customer left a touching testimonial. Leverage this emotional storytelling across all your marketing channels, including social media, your website, and each individual product description. Writing a compelling narrative will add value and meaning to your jewelry, taking it from just another accessory to a wearable experience worth treasuring.
#3: Embrace Sustainable Practices
As consumers become increasingly conscious about their environmental impact, sustainability has become a key differentiator brands can use to set themselves apart. Embrace eco-friendly practices all along your supply chain, from sourcing materials ethically to using recycled metals and implementing energy-efficient production and shipping. It's a good idea to publicly communicate your commitment to sustainability, showing customers that your brand cares about preserving the planet and is willing to take action to do so. You'll attract environmentally-conscious consumers and also contribute to the overall well-being of our world.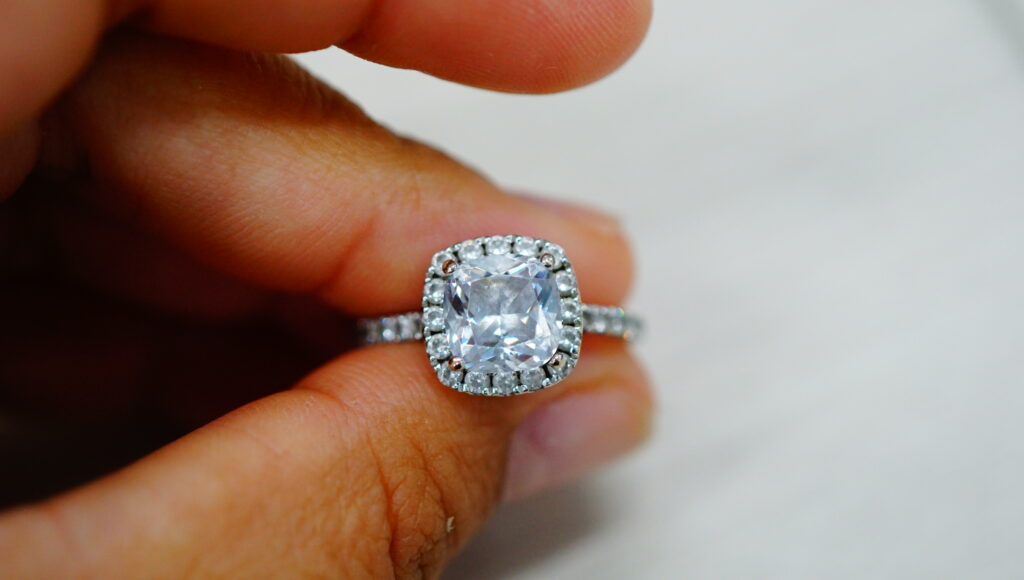 #4: Build an Engaged Online Community
In today's digital era, social media platforms and online communities are invaluable tools for building and nurturing relationships with your customers. Develop a strong online presence by creating engaging content that showcases your jewelry and tells your brand story. Encourage user-generated content by running contests or collaborating with influencers. Actively participate in conversations happening online, respond to comments, and provide exceptional customer service in every interaction. By building a loyal online community, you'll create a sense of belonging and establish trust, leading to repeat purchases and positive word-of-mouth recommendations.
#5: Personalize the Customer Experience
Now more than ever, customers expect a new level of personalization in their experiences with brands. Tap into this sentiment by creating a personalized customer experience that makes your customers feel valued and important. Implement a seamless and user-friendly e-commerce platform to simplify the purchasing process, and invest in customer service and care. Reach out after interactions for feedback, use multiple channels for communication, and send special emails to customers on their birthday or with recommended jewelry pieces. Going the extra mile to make each customer feel special creates a lasting impression and increases brand loyalty.

Building a brand takes time and effort, but with these strategies in place, your jewelry business will flourish, capturing customers's attention and standing out in the competitive market. When it comes to how to build a successful jewelry brand, partnering with the right manufacturer is a game-changer. With over four decades of expertise in fine jewelry manufacturing, MJJ Brilliant is an established leader in the industry. Unlock the full potential of your jewelry brand, benefit from our state-of-the-art infrastructure and team of highly skilled jewelers, and create exceptional pieces that captivate your customers. Contact us today to get started; together we'll take your jewelry brand to new heights.