Have you heard of recycled jewelry? It's more than just reselling used jewelry, and it's becoming a huge phenomenon in the industry. This sustainability-minded trend is making a positive change on the effects the jewelry industry has on the planet; reusing jewelry materials like stones and metals to create an entirely new design reduces environmental impact. If you're curious, read on — we'll explore what recycled jewelry is all about, why the trend is so popular, and how choosing a manufacturer that uses recycled materials to produce jewelry can be beneficial.
What Is Recycled Jewelry?
Recycled jewelry reuses materials like gemstones and metals to create brand new jewelry pieces. Precious gemstones and precious metals (like silver, gold, and platinum) are expensive and rare; using recycled materials significantly reduces the costs associated with producing a new piece from scratch. Recycled jewelry also reduces the carbon footprint of jewelry production; repurposing materials from existing jewelry eliminates the need to source and mine new raw materials, so there's virtually no environmental impact. The materials used in recycled jewelry can be obtained at auctions, from estate sales, or even from people who donate their damaged or broken jewelry with the express intention of recycling their pieces.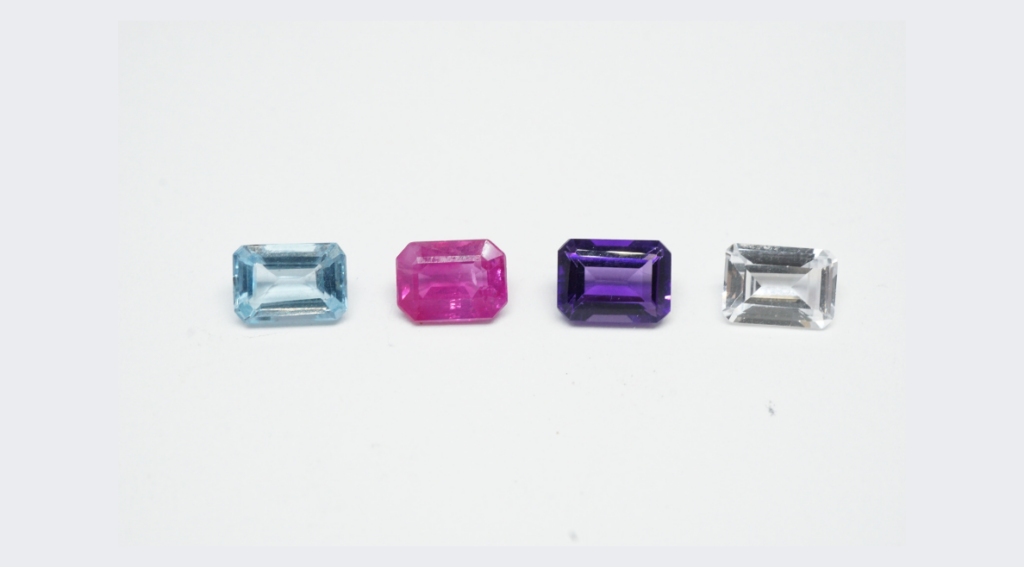 Why Is the Recycled Jewelry Trend So Popular?
Recycled jewelry is becoming an increasingly popular trend in the industry as sustainability has become a cornerstone of consumer values. Now more than ever, consumers care about how their purchases impact the planet; according to a 2021 study, 66% of global consumers ranked sustainability as a top-five factor in their purchasing decisions, a remarkable 50% increase over the year before. It's no wonder more and more brands are making an effort to produce sustainable jewelry — providing earth-conscious products is critical for companies in every industry today.
Does Recycled Material Lose Its Original Value?
Stones and metals don't lose their original value when they are removed from one piece of jewelry and recycled into another. In fact, the value of a piece of jewelry is largely based on the quality of its composite materials, so repurposing stones and metals into a new piece doesn't change the materials' inherent value. Diamonds, for example, are evaluated based on a few distinct properties: their cut, color, clarity, and carat. The stones' quality and value assessments won't change based on which ring they're set in, but each ring can have a different value based on its other factors (like the metal used, setting style, other gemstones, engravings, etc.). Naturally sourced gemstones will always be a rare and finite resource, and repurposing them instead of digging them out of the ground anew doesn't change how valuable they are. Similarly, metal refining is a process that removes any imperfections and returns recycled metal to a state of purity before it is reused, restoring its original value and sometimes even increasing it. To summarize, recycled jewelry materials like gemstones and metals don't change in their quality or value from one piece to the next.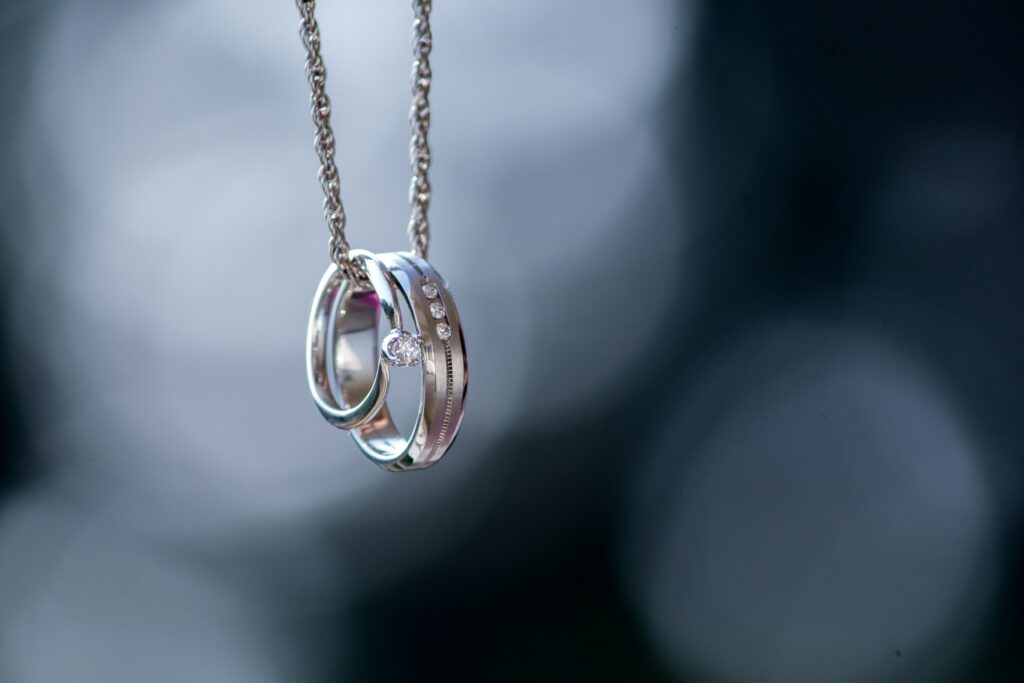 What are the Benefits of Producing Recycled Jewelry?
Now that we know what recycled jewelry is and why it's popular, let's take a look at the benefits of producing jewelry with recycled materials. Whether you're a jewelry buyer, designer, or brand owner, there are many benefits to working with a manufacturer that uses recycled materials.
Meet your customers' expectations
Consumers' commitment to sustainability is here to stay. In the jewelry industry specifically, the push for sustainable sourcing is also a lucrative opportunity; 55% of consumers are willing to pay more for sustainably sourced jewelry or watches. As a jewelry brand, designer, or buyer, sustainable sourcing is an important factor to keep in mind when choosing a manufacturing partner. Make it part of your business model by working with a manufacturer that uses recycled materials and is certified by the Responsible Jewelry Council. The more you meet consumers' expectations on the sustainability front, the more credibility, loyalty, and new business you will earn.
Reduce your carbon footprint
Cutting down on humanity's carbon footprint is a responsibility we all share. Jewelry production, like any kind of manufacturing, can contribute to greenhouse gas emissions. Using recycled materials is an important way to cut down on those emissions and reduce the jewelry industry's carbon footprint from processes like mining, sourcing, and fabrication. Did you know that 94% of the carbon emissions associated with producing a silver ring come from the mining phase, and only about 6% is from the actual manufacturing process? Since acquisition of raw materials is the largest contributor to carbon emissions within the jewelry production process, eliminating this step can decrease the industry's environmental impact. Protect the environment by using recycled materials to reduce your carbon footprint.
Work ethically and proudly
At the end of the day, there's nothing quite like taking pride in the work you do and the jewelry you make. Using recycled materials is a regenerative way to have a positive impact on the environment and do business ethically while also satisfying your customers. Decreasing your carbon footprint and being a mindful steward of the planet will help you rest easy knowing that the work you're doing is ethical… and makes people happy, too.
Now that you know all about the benefits of recycled jewelry, consider working with a manufacturer that can produce jewelry using recycled materials. MJJ Brilliant is committed to sustainable production and ethical sourcing every step of the way, for the sake of our planet and for the success of your jewelry brand. We'll always offer the option of using recycled materials, including gold, whether your decision to recycle is driven by your conscience or by your bottom line (or both). Contact us today to learn more about how our sustainable practices and recycled materials can help move your business forward.