As a jewelry designer, buyer, or retailer, understanding the language of jewelry production is critical to your success. From sourcing to selling, there are many layers to the process; gaining a fundamental knowledge of the terminology at every stage will keep you equipped for any business challenge. Whether you're searching for a jewelry manufacturer or looking for specialist suppliers, this glossary of wholesale jewelry manufacturing terms will get you up to speed.
Jewelry Manufacturing Terminology
Let's look at some of the most important and common terms to know when talking about the jewelry manufacturing process:
3D Model
A 3D model is a digital mock-up created to help visualize what the design will look like once it's assembled and finished. The jewelry production process relies on 3D models to ensure that the plan for the piece is precise and accurate before fabrication begins.
Alloy
An alloy is a blend of two or more metals, usually in order to provide increased strength or durability. An example of an alloy is steel, which is made by combining iron and carbon.
Base Metal
Base metals are metals that are used as a framework for a piece of jewelry. Sometimes gold- or rhodium-plated jewelry will use a non-precious base metal (like copper, iron, or aluminum) to make the finished piece more affordable.
Computer-Aided Design (CAD)
Computer-aided design, or CAD, is the process of using digital tools to produce renderings and 3D models. CAD allows jewelry manufacturers to fully design a piece of jewelry with immensely more detail than paper and pencil sketches can capture. CAD files also help manufacturers understand the precise dimensions and materials of the finished piece so that there's little room for interpretation.
Carat
A carat is a unit of measurement used to describe the weight of a diamond; one carat is equal to about 200mg. The more carats a diamond has, the larger its size.
Casting
Casting is the method of pouring liquid metal into a mold in order to create a specific metal shape. As the molten metal cools, it will harden into the desired shape of the jewelry item.
Electroplating
Electroplating is the process of covering jewelry with a thin layer of a precious metal, like gold. The jewelry is put into a vat of liquid gold with an electrical charge running through it, and once the piece cools down and hardens it is left with a shiny external layer that is chemically adhered to the base metal.
Enameling
Enameling is an optional step in the manufacturing process that occurs after the metal has been cast and the gemstones have been set. The process fuses a fine colored substance (often powdered glass) to the metal jewelry, creating bright, bold color wherever the enamel is applied.
Gemstone Setting
Gemstone setting is an important step in the jewelry manufacturing process that requires precision; each individual stone is placed securely in a specific layout according to the item's design. There are many types of settings — like prong, tension, or bezel settings, for example — and each have their own advantages and unique design elements.
Karat
Not to be confused with "carat," a karat is a unit of measurement of the purity of gold. 24 karats (usually referred to as 24K) represents pure gold, and lower karat amounts express the percentage of gold present in a piece of jewelry. For example, 10K is 41.7% pure gold, making it an alloy.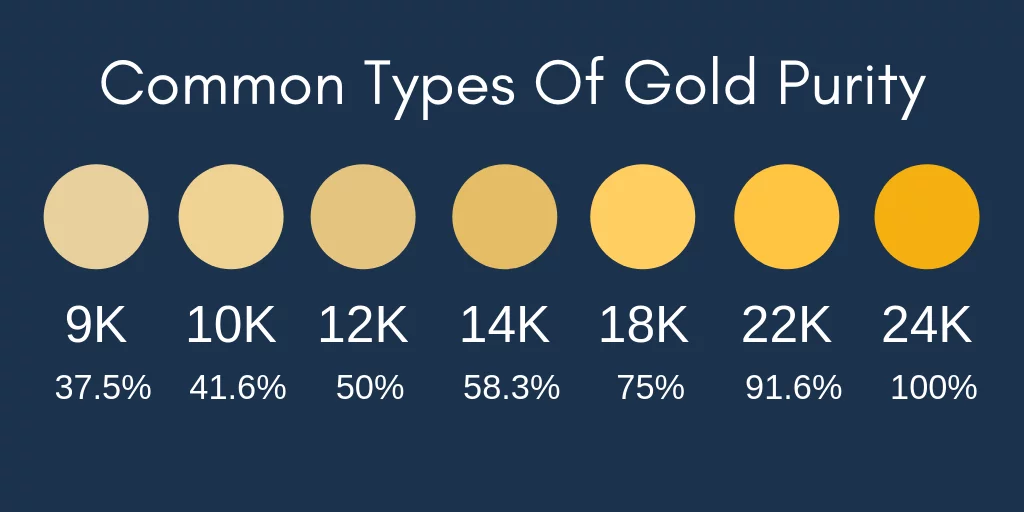 Loupes
A loupe is a special type of magnifying glass that can provide 10-20 times zoom. They are very useful tools for jewelers that need to exhibit extreme precision while working with tiny gemstones or details. Loupes normally come in pairs with one to cover each eye, just like reading glasses.
Lab-Created Diamonds
Lab-created diamonds are made in highly controlled environments and contain the exact same chemical properties as naturally occurring diamonds. Naturally occurring diamonds are rare and therefore expensive, so lab-created diamonds are a popular affordable alternative. Using lab-created diamonds is also a great way to avoid contributing to ethical issues with gemstone sourcing, since they're human-made and there's no mining involved.
Material Sourcing
Material sourcing is the acquisition of materials used to create jewelry. This includes gemstones and metals, which require a lot of work to mine and excavate ethically and sustainably.
Mohs Scale
The Mohs scale is a rating system to analyze the hardness of gemstones and their resistance to scratching. Minerals are rated on a scale from one to ten; diamonds are the hardest at a rating of 10, whereas opals usually sit between five and six meaning they're less durable.
Precious Metals
Precious metals are naturally occurring elements that are rare and therefore expensive. The most commonly used precious metals for jewelry are silver, gold, platinum, and rhodium. Precious metals tend to be lustrous (shiny) and ductile (easy to bend and mold into another shape), so they make great materials for jewelry.
Quality (Diamond)
In jewelry production, the term "quality" usually refers to gemstone or diamond quality. Gemologists will evaluate the four Cs: color, cut, clarity, and carat, to determine a diamond or gemstone's overall quality, which dictates its value.
Responsible Jewelry Council
The Responsible Jewelry Council (RJC) is a group that establishes standards and guidelines for material sourcing and chain of custody in the jewelry industry. The council formed in response to the unethical practices that were once overlooked, like the blood diamond trade and unjust working conditions at mines and factories. By getting RJC-certified, a jewelry brand can assure customers that they are conducting business in a fair and environmentally friendly way.
Soldering
Soldering is a simple technique used to weld metals together using either a small soldering iron or a larger soldering machine. It's also a common way to repair and bind together metals that have come apart for any reason.
Vermeil
Vermeil is the name for silver items plated with an extremely fine layer of gold. Vermeil jewelry makes use of less expensive base metals by applying a more expensive-looking golden exterior on top.
White Label
A company that offers white label manufacturing makes jewelry products that customer-facing brands can present as their own designs, rather than designing brand new products or collections. White labeling allows retailers to rebrand finished jewelry products as their own, so they can then sell them with their company name, logo, etc. as if they designed and created them from scratch.

Now that you know these key terms, you're ready to embark on any part of the jewelry production process that lies ahead. Whether you have just begun your journey as a jewelry designer, are an established brand seeking to partner with major retailers, or have been in the jewelry buying business for years, we're committed to your success. MJJ Brilliant has been proudly manufacturing jewelry for brands, buyers, and businesses for over four decades, producing four million gorgeous pieces every year. We work with over 25 major U.S. and global retailers, and we would be thrilled to work with you, too. Reach out to us today to see how MJJ Brilliant can help your jewelry company succeed.