In today's digital age, it's not enough for your business to have a great product. Your brand can create the world's best jewelry, but you also need to have a strong online presence to get your products in front of potential customers. In order to really build your jewelry brand, connecting with consumers online is critical. In this article, we'll discuss seven ways to build your jewelry brand's online presence.
Why You Should Invest Time in Building an Online Presence
In today's world, having a strong online presence is essential for any business, and this is particularly true for jewelry brands. The internet has revolutionized the way people shop, and consumers are increasingly turning to online platforms to search for and purchase products. Building an online presence for your jewelry brand allows you to reach a wider audience, establish a strong brand identity, and create a platform for engaging with customers. By embracing digital channels and adopting an effective online strategy, you can elevate your jewelry brand to new heights and establish a solid foundation for long-term growth and success.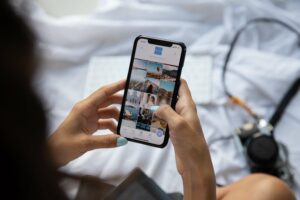 7 Ways to Strengthen Your Online Presence
With that in mind, it's important to develop strategies for building your jewelry brand's online presence. Here are seven ways to succeed online:
#1: Create a Professional Website
A website is the foundation of any business' digital footprint. It's where potential customers will go to learn more about your brand and browse your products. Your website should be easy to navigate, visually appealing, and optimized for mobile devices. It should also feature high-quality photos of your jewelry and clear product descriptions that lead into a convenient and intuitive shopping experience.
To make your website stand out even further, consider adding features such as customer reviews, a company blog, or a customer service chatbot. You should also make sure that your website employs best practices around search engine optimization by including relevant keywords in a natural, authentic way.
#2: Use Social Media to Your Advantage
Social media is an excellent way to connect with potential customers and build your brand's online presence. Platforms such as Instagram, Facebook, and Pinterest can be used to showcase your jewelry, share user-generated content, and announce new product launches. To make the most of social media, be sure to post regularly and engage with your followers in the comments and on their posts. You can also use hashtags to increase your visibility and run targeted ads to reach new audiences.
#3: Collaborate with Influencers
Influencer marketing has become a popular way for brands to reach new audiences. By partnering with influencers, you can get your jewelry in front of their followers and potentially gain new customers. To find the right influencers for your brand, look for individuals who have a significant following in your niche. You should also make sure that their values align with your brand's values and that they have a genuine interest in your products.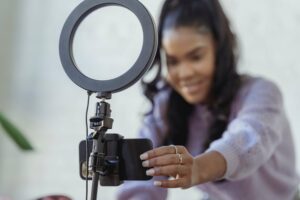 #4: Utilize Email Marketing
Email marketing is a cost-effective way to reach your target audience and keep them engaged with your brand. You can use email to announce new products, share customer stories, and offer exclusive discounts. To build your email list, offer incentives such as a discount code or free shipping to anyone who signs up. You should also segment your list based on customer behavior, such as purchase history or browsing habits, to ensure that your emails are relevant and personalized.
#5: Offer a Seamless Online Shopping Experience
When it comes to online shopping, customers want a seamless experience from start to finish. Your website should be easy to navigate, with a clear and straightforward checkout process. You should also offer multiple payment options and provide detailed shipping and return policies. To improve the customer experience, consider offering live chat support to answer any questions or concerns. You can also provide personalized product recommendations based on customers' browsing or purchase history.
#6: Build Your Brand through Content Marketing
Content marketing is the practice of creating valuable content that resonates with your target audience. You can use blog posts, videos, social media, and other kinds of content to showcase your expertise and establish your brand as a thought leader in your industry. To make the most of your content marketing strategy, focus on creating materials that are informative, entertaining, and visually appealing. You should also make sure that your content is optimized for search engines to increase its visibility.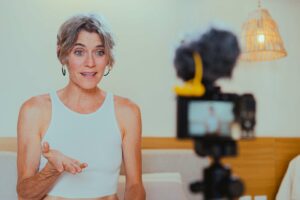 #7: Monitor Your Online Reputation
Your online reputation can have a significant impact on your brand's success. Negative reviews or comments can deter potential customers and harm your brand's credibility. To monitor your online reputation, set up Google Alerts for your brand name and product titles. You should also monitor your social media channels and respond promptly to any negative comments or reviews. 
By addressing concerns and offering solutions, you'll show your customers that you value their feedback and are committed to providing a positive experience. And when customers are excited about your brand, take advantage of all the great content they share online. Repost their enthusiastic comments and positive reviews, and share their good news as often as you can. 

Building a strong online presence for your jewelry brand is essential in today's business landscape. Behind the scenes, you'll want to partner with a reputable and experienced fine jewelry manufacturer that can bring your brand to life, and MJJ Brilliant is the perfect choice. We've been in the business for over 40 years, upholding the highest industry standards and maintaining our commitment to sustainability every step of the way. Contact us today to see how our state-of-the-art production facility and world-renowned team can help take your jewelry brand to new heights.