In today's digital age, online shopping has become the norm for many consumers. With just a few clicks, they can browse through a wide range of products and make purchases without ever leaving the comfort of their homes. However, when it comes to buying jewelry online, consumers often face a unique challenge: finding credible brands they know they can trust. In this article, we will explore some key strategies to build consumer trust and establish your online jewelry brand's credibility.
#1: Showcase Authenticity and Transparency
One of the biggest concerns consumers have when purchasing jewelry online is the authenticity of the products. To alleviate these concerns, it's crucial to be transparent and open with detailed information about your jewelry. Make sure to mention what materials are included, sourcing information, gemstone certifications, and even what techniques were used to produce the piece.
Conscious consumerism is on the rise, so it's a good idea to showcase any sustainability certifications you've earned or quality standards your brand adheres to, such as conflict-free diamonds or fair trade materials. This demonstrates your commitment to ethical practices and helps customers make more informed choices.
In addition to highlighting the key details about your products, be sure to put your jewelry on display with high-resolution images taken from multiple angles. Combined with accurate product descriptions, these can help customers feel confident that they know exactly what they're buying. Consider offering 360-degree videos or virtual try-on options to provide a more immersive shopping experience. These small details can make a big impact when it comes to building trust.
#2: Leverage Social Proof
Social proof plays a vital role in building consumer trust; consumers trust each other when making decisions about whether or not to purchase from a new brand. Leverage social media platforms to showcase user-generated content, like photos of real customers wearing your jewelry. User-generated content not only strengthens your brand's credibility but also encourages engagement and supports organic word-of-mouth marketing.
Encourage your satisfied customers to leave reviews and testimonials on your website or popular review platforms — you can even offer discounts or gift cards to customers who write reviews. These testimonials act as endorsements for your brand and reassure potential customers about the quality and reliability of your jewelry.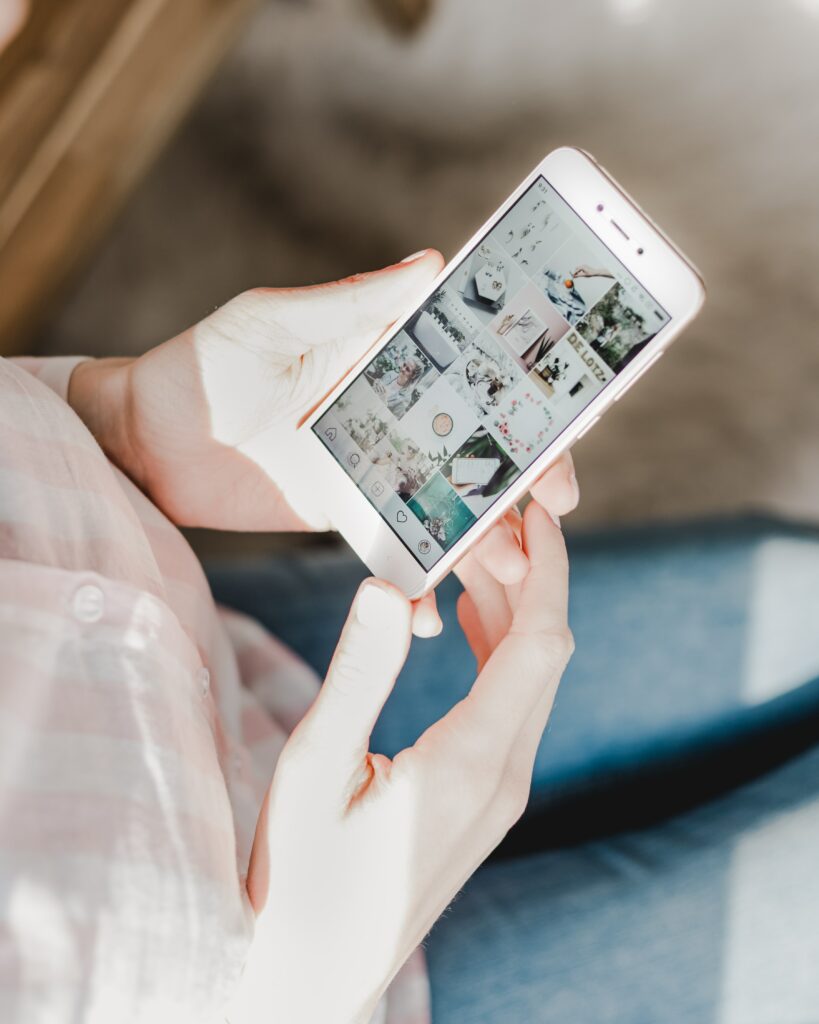 #3: Invest in a Secure and User-Friendly Website
An aesthetically appealing and user-friendly website is essential to establish credibility for your online jewelry brand. Ensure that your website is secure and uses SSL encryption to protect customers' personal and payment information. Display security badges and third-party certifications prominently to reassure customers about the safety of their transactions. You should also optimize your website for easy navigation, intuitive product search, and smooth checkout processes. Provide multiple payment options, including trusted providers like PayPal, to cater to a wide variety of possible customer preferences.
#4: Offer a Clear and Fair Return Policy
A transparent and customer-friendly return policy is crucial for building trust with online shoppers. Jewelry is a personal and sentimental purchase, and customers should feel confident that they can return or exchange their purchase if it doesn't meet their expectations. Clearly communicate your return policy on your website, highlighting any specific conditions or time frames. Make the return process as hassle-free as possible, including providing prepaid shipping labels and fast refunds. A fair and easy to understand return policy will instill confidence in potential buyers.
#5: Offer Jewelry Repair Services
A proactive way to earn consumer trust is to offer jewelry repair services. Providing services like ring resizing, chain repair, and watch battery replacement can ensure that your customers are happy with their purchase, no matter what happens in the future. You can provide jewelry cleaning and polishing as a maintenance option, or even customization services like engraving or gemstone replacement. Even if your customers never need or use your repair services, they'll feel comforted knowing that it's something you offer. This shows the confidence you have in your products and proves your commitment to customer satisfaction.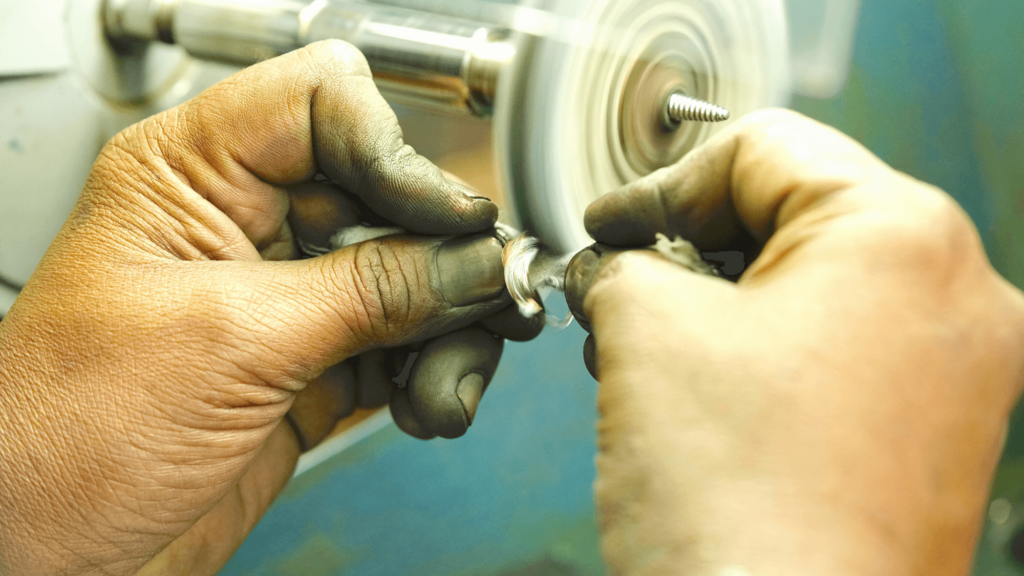 #6: Build Personal Connections through Exceptional Customer Service
Exceptional customer service is a powerful tool for building consumer trust and loyalty. Customers will feel like they're in good hands if they know they can reach you and receive high quality care. Provide multiple channels for customers to contact you, like live chat, email, or social media. Respond promptly to inquiries and address any concerns or issues in a professional and empathetic manner. Then go the extra mile to personalize the customer experience — include handwritten notes or personalized messages with each purchase to create a lasting impression. Treat every customer interaction as an opportunity to build trust and establish your brand's credibility.
#7: Collaborate with Influencers and Industry Experts
Partnering with influencers and industry experts can significantly boost your online jewelry brand's credibility. Seek out collaborations with reputable fashion bloggers, influencers, or jewelry experts who align with your brand's values and aesthetics. These collaborations can include sponsored content, guest blog posts, or social media takeovers. The endorsement of trusted influencers and industry experts can introduce your brand to a wider audience and lend credibility to your jewelry offerings.

Building consumer trust and establishing credibility for your online jewelry brand is an ongoing process that requires consistent effort and attention to detail. By following these tips, you can create a trusted and credible online presence that resonates with your target audience. Remember, trust is the foundation upon which long-term customer relationships are built, and it is an invaluable asset for any online jewelry brand. One of the best ways to meet your brand promises and build consumer trust on the ground is to partner with a reliable and trustworthy manufacturer. At MJJ Brilliant, our commitment to quality craftsmanship and sustainability is the heart of every piece we produce. Contact us today to find out more about how we can help you establish your brand as a credible and reliable business.