Jewelry is a capital-heavy business; there are a lot of expensive products, machinery, and services involved. The best case scenario is that nothing bad will ever happen: no theft, no lost inventory, no accidents. But the reality is that life is messy, and jewelry insurance is the best way to protect yourself, your company, and your assets. In this article, we'll explore the most important things you need to know about insuring your jewelry business and products.
Find the Right Jewelry Insurance Company
While searching for the right insurance company, look for an insurer that specializes in the jewelry industry. Working with an insurance agent with in-depth knowledge will be helpful to you since they'll be familiar with the types of policies that work best for jewelry companies. An insurance agent that's aware of the nuances and particulars of the industry you work in will help know what kinds of questions to ask in order to assess your risk and help you find appropriate coverage for your unique business needs.
How is Jewelry Insurance Different From Business Owner Insurance?
Jewelry insurance is coverage specific to the jewelry industry, whereas business owner insurance can apply to any type of business owner in any industry. General business owner policies normally cover things like physical property (machinery, tools, storefronts, display cases, etc.), liability exposure (when a customer slips and falls in your brick and mortar shop, for example), and any sort of theft or loss of assets.
Jewelry businesses often have unique needs beyond those business concerns because of the industry's unique elements, like incredibly expensive inventory, multiple business locations, and even travel with high-value items. Most jewelry insurance companies will recommend a jewelers block policy to cover the basics. In addition to all the protections in a business owner policy, a jewelers block policy will typically also cover high value inventory, regardless of whether it's in your warehouse, displayed in your storefront, or en route from one location to another. Getting your jewelry inventory insured is absolutely paramount!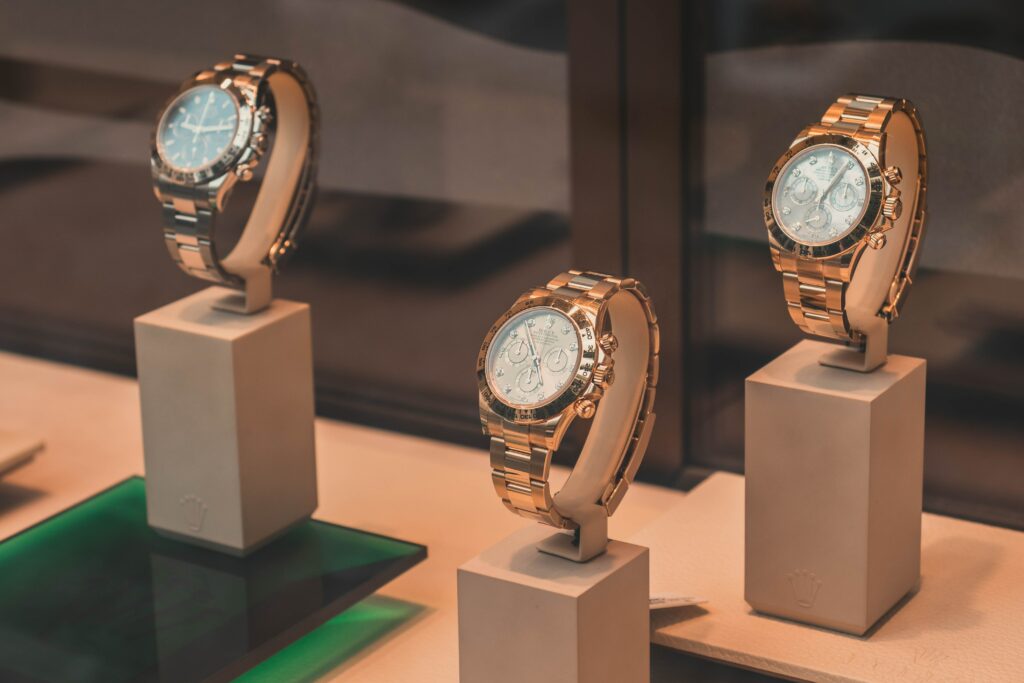 Jewelry Insurance Policy Options
Your insurance plan should be customized to include coverage for all the most important elements of your business. The jewelry insurance policies you're eligible for will vary depending on the specifics of your company and on what your agent has available. Popular types of coverage include:
A jewelers block policy protects your inventory, as outlined above.
A worker's compensation policy will protect your company and your employees alike in the case of work-related injuries.
A cyber policy will help you protect your data and know what to do in the case of a breach; this is especially important now that most modern jewelry companies operate online.
An umbrella insurance policy will cover anything that exceeds the limits of other policies.
In addition to these main policies, there are also add-ons that can make your coverage more relevant to your company. Here are some popular jewelry insurance add-ons to consider:
Workmanship coverage: This protects customers' items that become damaged while the jeweler is working on them. (It happens to even the best jewelers!)
Equipment coverage: This insures the essential machinery and tools your team uses every day to produce and repair jewelry against accidents or damage.
Appraisal liability: This protects your company if customers disagree with or decide to litigate the value estimate you establish as part of your professional appraisal services.
Shipping coverage: This type of policy protects your jewelry items as they're in transit, either to a warehouse, a brick and mortar store, or to your customers. The coverage begins with the item is scanned by the shipping provider and ends when the item is received and scanned again.
Trade show coverage: Insurers can provide endorsement for this kind of coverage for extra security. Taking extra precautions when traveling with inventory to a trade show should always be routine, like using an armored car service, securely locking up inventory at night, and having an attendant present at the exhibition.
For the well-being of your brand, it's important to keep your jewelry safe and to protect your company with the right insurance. Another smart step to take is finding a custom jewelry manufacturer who can meet all your wants and needs (and then some). MJJ Brilliant has been leading the industry for over 40 years, and works with top retail companies to ensure their products are connecting with their target demographics. Our expert jewelers produce over four million gorgeous pieces every year, each one crafted with meticulous care and detail. Contact us today to learn how making MJJ Brilliant your production partner can give your jewelry brand even more peace of mind.