Jewelry is one of the oldest industries in the world, and it's still steadily growing. In today's competitive market, running a successful jewelry business requires more than just quality products and excellent customer service. Streamlining your business operations is crucial for both efficiency and growth. In this article, we'll discuss how to streamline operations at your jewelry brand.
#1: Use Technology
In today's day and age, technology is your business' best friend. There's tons of specialized software you can use to automate your business processes, increase efficiency, and reduce manual errors. Use an inventory management system to track your jewelry stock levels, automate order processing, and keep your website's product catalog up to date. You can also use a customer relationship management (CRM) system to manage customer data, automate marketing campaigns, and improve customer service. These tools were made for this very reason — to make your jewelry business run more smoothly and increase your efficiency.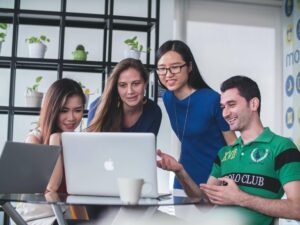 #2: Outsource Non-Core Business Functions
Outsourcing specialized processes and disciplines can free up your time and resources, allowing you to focus on your jewelry brand's core business functions. For instance, you can outsource your accounting, bookkeeping, and payroll to a professional provider that specializes in financial services. You can also try outsourcing branding and marketing to an agency, or even hire a manufacturing partner to take care of your jewelry design and production processes.
#3: Build a Strong Team
Building a strong team is essential for the success of any business. Hire the right people with the skills, knowledge, and experience necessary to help you achieve your business goals. Invest in training and development to enhance your employees' skills and knowledge and create opportunities for professional growth. It's also important to create a positive work culture that fosters teamwork, collaboration, and innovation. A healthy working environment with strong trust and healthy communication facilitates growth and reduces time spent solving personnel problems.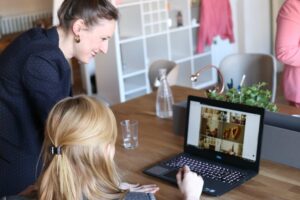 #4: Set Clear Goals and Objectives
Setting clear goals and objectives can help you stay focused and motivated. It can also help you measure your progress and track your performance to see where you can improve and make your operations even more efficient. Create a business plan that outlines your short-term and long-term objectives. Make sure your goals are specific, measurable, attainable, relevant, and time-bound (SMART). Keep track of your progress and make sure you regularly take time to reevaluate your goals and adjust your plans as needed.
#5: Monitor and Measure Performance
Monitoring and measuring your business performance will help you identify areas that need improvement. Use key performance indicators (KPIs) like sales growth, profit margin, customer retention rate, and website traffic to get a better sense of how your business is doing over time. Review your KPIs frequently and make adjustments to improve your metrics and streamline your operations even further.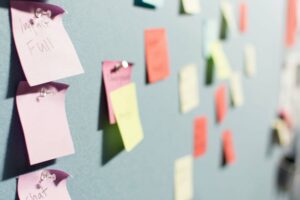 #6: Commit to Providing Excellent Customer Service
Providing excellent customer service is the best way to build a loyal customer base and generate repeat business. Train your staff to provide excellent customer service, including greeting customers warmly, responding promptly to inquiries, and handling complaints professionally. Investing in feedback tools that help you collect surveys and reviews from past customers is a helpful way to get valuable insights into your audience's preferences and needs.
#7: Enhance Your Online Presence
In today's digital landscape, having an online presence is critical for the success of any business. Develop a professional website that showcases your products and services and makes it easy for customers to browse and buy. Make sure to revisit your website design often so you're keeping pace with contemporary trends and meeting customers' expectations for digital experiences.
It's also important to leverage social media platforms like TikTok, Facebook, Instagram, and Twitter to engage with your customers, share your story, and promote your brand. Maintaining a robust and holistic online presence can help you reach more customers and optimize the efficiency of your marketing efforts.
#8: Analyze Your Competition
Analyzing your competition can help you identify industry trends, market opportunities, and potential threats. Evaluate your competitors' strengths, weaknesses, and strategies, and use your findings to improve your own business operations and stay ahead of the game. Whether you're learning from other companies' mistakes or taking advantage of niche opportunities, assessing the market landscape is a great way to develop a competitive advantage.

As you work to streamline operations at your jewelry business, consider partnering with a reliable jewelry manufacturing company like MJJ Brilliant. With a team of over 700 expert jewelers producing millions of gorgeous designs every year, we can help you achieve your business goals by providing high-quality jewelry manufacturing services. Contact us today to learn about partnering with MJJ Brilliant and taking your jewelry business to the next level.