Classic and bright colorful gemstones like rubies, sapphires, emeralds, and aquamarines are having a moment in the jewelry industry right now. Even less traditional choices like tourmalines, garnets, and topazes are cropping up more commonly. These precious stones can add a pop of color to any piece of jewelry and even increase its value. In this article, we'll explore why colorful moments are all the rage right now, and look at how to use them in your designs to keep up with the trend.
The Colorful Gemstone Trend
What is it about colorful gemstones that are making them so popular right now? Here are a few of the primary reasons that gems are having a moment:
Vibrancy and Brilliance: Unlike diamonds, colorful gemstones come in a range of hues, from soft pastels to rich jewel tones. Many are more affordable than diamonds, making them an excellent option if you're looking to create a statement piece of jewelry without breaking the bank. Colorful gemstones can also be paired with a wide range of metals and settings, making them versatile and easy to incorporate into any design.
Personality and Individuality: Colorful gemstones are unique, just like the people who wear them. Each gem type has its own unique characteristics, plus the individual combination of cut, color, and clarity make each stone a one-of-a-kind specimen. This uniqueness is what makes colorful gemstone jewelry so special and personal.
Symbolism and Meaning: Gemstones are often associated with various symbolic meanings, making them a popular gift choice for special occasions such as weddings and anniversaries. For example, rubies symbolize love and passion, while sapphires represent loyalty and wisdom. Birthstones are another great way to include a personal, sentimental meaning to a piece of jewelry, while also adding a pop of color.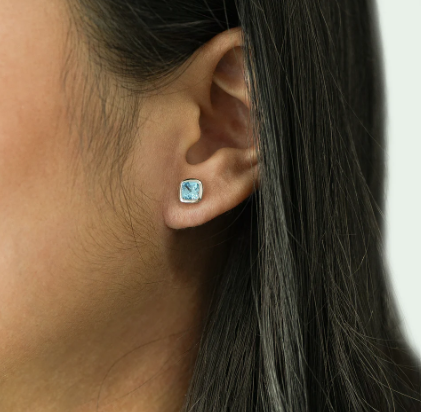 How to Use Colorful Gemstones in Designs
Now that we know why colorful gemstones are so popular, let's explore how to use them in your jewelry designs.
Choose the right gemstone
When selecting a gemstone for your design, consider your target demographic's style preferences. You can also consider the occasion where you expect your customers to either gift or wear your design. For example, a deep blue sapphire might be an excellent choice for an engagement ring, while a playful combination of pink tourmalines and green tsavorites might be perfect for a fun and flirty spring necklace.
Consider the setting
The setting of the gemstone can make a significant impact on the overall look and feel of the piece. For example, a halo setting can make a small gemstone appear larger, while a bezel setting can add a modern, sleek touch to the design. Experiment with different settings to find the one that best suits both your choice of gemstone and the overall design of the piece.
Mix and Match
Mixing and matching different gemstones in one design can be a simple way to create a more interesting and intriguing effect. Try combining similar shades or contrasting complementary colors to create a striking and unique piece of jewelry. For example, pairing blue sapphires with green emeralds or red rubies with orange garnets can create a beautiful color scheme.
Keep it simple
When it comes to designing with gemstones, sometimes less is more. A single gemstone set in a simple metal band or chain can make a powerful statement. If ornate patterns and complicated colors aren't your thing, then let a single gemstone speak for itself by keeping the other design components simple and elegant.
Consider the metal
The metal you choose for your design can also impact the look and feel of the final piece. Yellow gold can add warmth and richness that complements warm gemstones like rubies or citrine, while white gold or platinum can create a modern and sleek look that complements sapphires or amethysts. Rose gold is an excellent choice for a more unique and feminine touch that can complement an emerald or a salt and pepper diamond.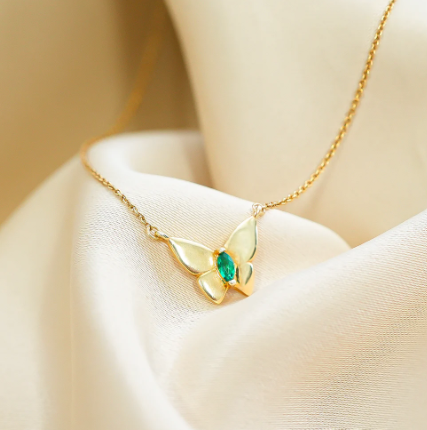 Adding colorful gemstones to your jewelry can take your creations to the next level. Whether you're looking to design a striking statement piece or something simple and elegant, there's a gemstone out there to suit your needs. If you're looking to partner with a jewelry manufacturing leader that can help you bring your designs to life, look no further than MJJ Brilliant. With over 700 expert jewelers producing millions of gorgeous designs every year, we have the expertise and resources to bring your vision to reality, from gemstone sourcing to prototyping and full production capabilities (with no minimum order quantity). Contact MJJ Brilliant today to take your jewelry designs to new heights.