Jewelry has been a part of human history for thousands of years, from ancient civilizations to the present day. In this article, we'll look at the different eras and styles of jewelry design, and trace how they have been influenced by cultural, social, and economic factors. We'll also explore the work of some of the most renowned jewelry designers in history and their impact on the industry at large. Let's dive into the fascinating history of jewelry design.
Ancient Jewelry
For centuries, people have been using jewelry as a way of conveying the importance of art, religion, societal status, and relationships. Even without the technological processes we use to design and manufacture jewelry today, ancient jewelry was often detailed and ornate. Here's a look into some ancient civilizations and the types of jewelry they designed:
Ancient Egypt
In ancient Egypt, jewelry signified royalty and status; Pharaohs often wore golden pieces, including styles like signet rings and collar necklaces that still live on in modern fashion. Some types of ancient Egyptian jewelry were designed to carry amulets, which many people wore for protection. It was also common for ancient Egyptian jewelry to contain precious stones; Queen Cleopatra was especially known for her love of emeralds.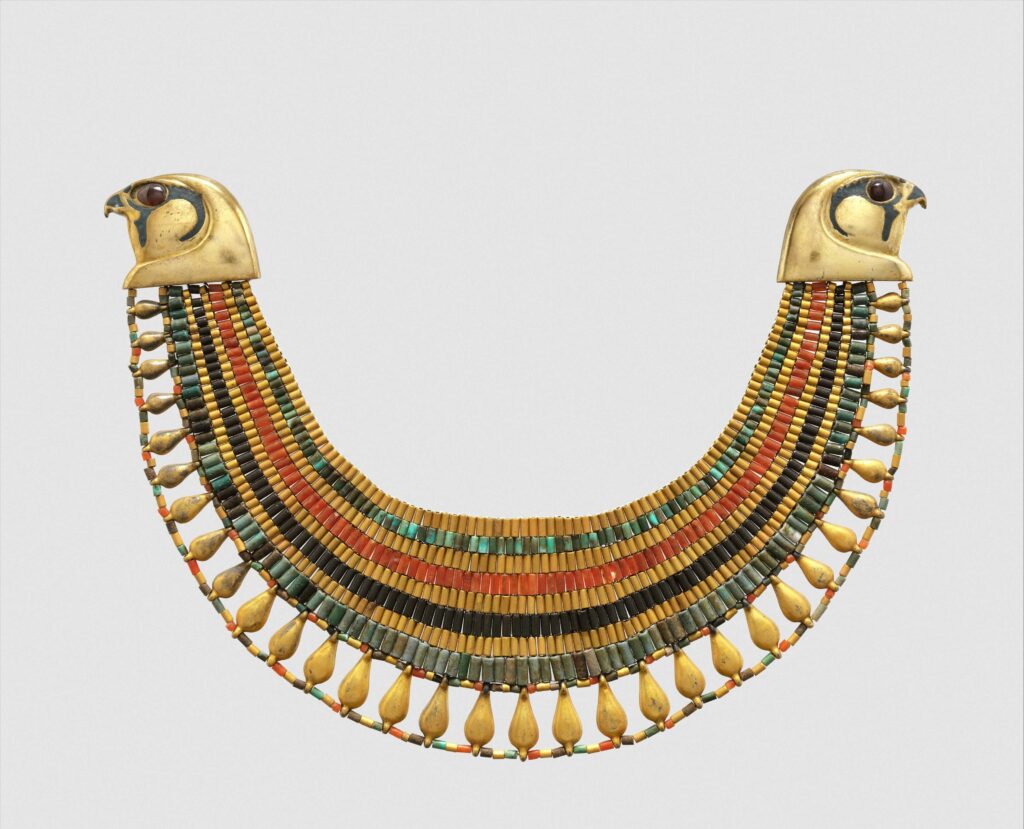 Ancient Greece
Much of the jewelry popular in ancient Greece featured ornate detailing and often depicted the mythological stories of the time. Silver and gold were the most common metals, and some rare jewelry pieces incorporated gemstones. Ancient Greek jewelry was known for its use of granulation, a technique that fuses small beads of gold onto a surface to create intricate designs. The ancient Greeks were also known for their use of filigree, a technique for weaving thin threads of gold into delicate patterns.
Ancient Rome
In ancient Rome, golden jewelry was popular across all social classes, and patterns featuring leaves, spirals, and beads were especially common. Ancient Rome saw the emergence of embellishment; the use of colored gemstones like rubies, pearls, and sapphires became more common, and motifs like coiled snakes and half moons appeared in necklaces, earrings, headdresses, and bracelets.
Middle Ages and Renaissance
Over the years, jewelry trends underwent significant changes as a result of religious and political influences. During the Middle Ages, jewelry designs were primarily influenced by the Catholic church. Jewelry was often used as a symbol of religious devotion, and many pieces incorporated spiritual imagery such as crosses and pictures of saints. Ornamental rings and brooches were some of the most popular pieces of that time.
In the Renaissance, jewelry designs became more ornate and elaborate, reflecting the artistic and cultural advancements of the time. Much of the jewelry from the Renaissance era included intricate and colorful enamel, which made for bright, stunning designs. The Renaissance (meaning "rebirth") also inspired jewelry that played on classical motifs and designs, showing fresh takes on elements such as cherubs, allegorical figures, and intricate filigree work. Materials commonly used in Renaissance jewelry included gold, silver, precious and semi-precious stones, and pearls.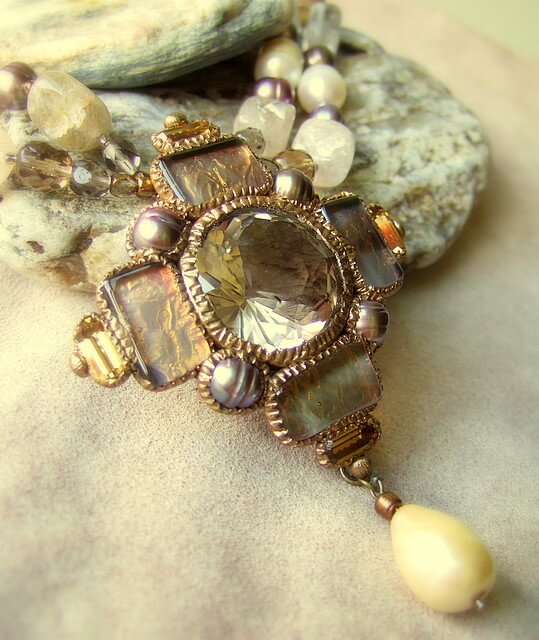 Art Nouveau Movement
Art Nouveau, a style era that began in the 1890s, was characterized by organic, flowing lines and a focus on natural forms. Art Nouveau jewelry was heavily inspired by the Arts and Crafts movement in England and the influence of Japanese art. Notable Art Nouveau jewelry designers include René Lalique, who was known for his use of glass and enamel, and Louis Comfort Tiffany, who incorporated natural forms and vibrant colors into his jewelry designs.
Art Deco Movement
Art Deco, which emerged in the 1920s, was characterized by geometric shapes, bold colors, and a focus on luxury materials. Art Deco jewelry was heavily influenced by the artistic, cultural, and social changes of the time, including the rise of jazz music and the work of artists like Picasso and Matisse. Notable Art Deco jewelry designers include Cartier, Van Cleef & Arpels, and Bulgari, who incorporated bold shapes and brightly colored gemstones into their designs.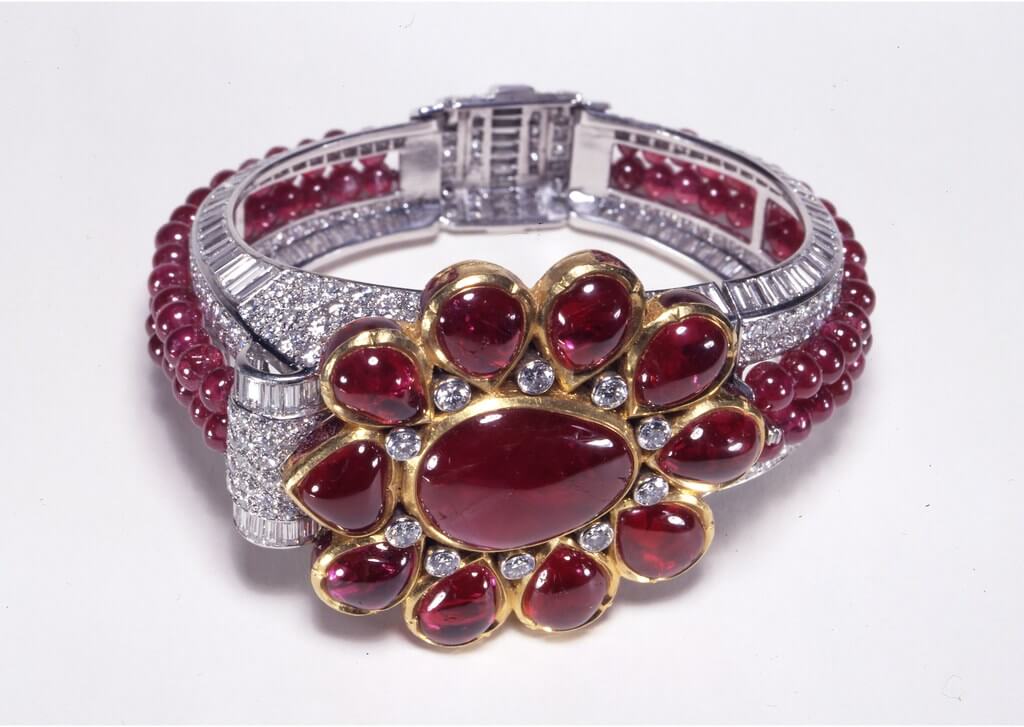 Modern Jewelry Design
Throughout the 20th and 21st centuries, jewelry design evolved significantly due to the availability of new technology, tools, and resources. Designers began using new materials like plastic, stainless steel, and titanium. The introduction of new manufacturing techniques like casting, and the use of computer-aided design and 3D printing technology expanded the possibilities for jewelry design. Most recently, the jewelry industry has been influenced by Silicon Valley with the development of smart jewelry and wearable technology.
Notable designers of the 20th century include Coco Chanel, who popularized costume jewelry and introduced the use of costume pearls in jewelry design, Elsa Schiaparelli, who was known for her innovative use of materials and collaborations with artists like Salvador Dali, and David Webb, who was known for his use of bold colors and exotic materials in his jewelry designs.

The complex history of jewelry design has seen so many changes throughout thousands of years; just like humanity, the design process is constantly evolving. There are always new developments in the industry and new ways to design and produce pieces. MJJ Brilliant has been a leading manufacturer in the jewelry industry for over forty years; our team is constantly evolving and driving the cutting edge of the latest jewelry trends. Contact us today to find out how MJJ Brilliant can help you create the jewelry line you've dreamt about.