In today's digital world, it's essential for jewelry businesses to have an online presence. Whether you sell handmade crafts or high-end fine jewelry, taking your business online can help you expand your brand and reach your full potential. In this guide, we'll provide tips and advice for taking your jewelry business online and achieving e-commerce success.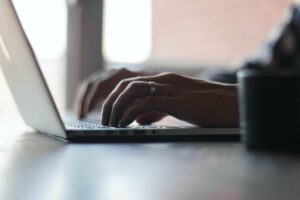 Why Should Your Brand Be Online?
Here are some of the key benefits of taking your jewelry business online:
Reach a larger audience: By selling your products online, you can reach customers all over the world, not just those in your local area. This can significantly increase your customer base and sales potential.
Increase sales: Selling online means you're open for business 24/7, which allows customers to make purchases at any time of day or night. This can help increase sales and revenue for your business.
Lower overhead costs: Operating an online store typically has lower overhead costs than a physical store, which can lead to increased profits.
Build your brand: An online presence can help you build your brand and boost your reputation. The more effectively you showcase your products online, the more you will establish yourself as a successful modern jewelry business.
Tips for Taking Your Jewelry Business Online
Now that you know why your jewelry brand should go digital, where do you start? Here are some important tips for taking your jewelry business online:
Choose the right tech tools
When selecting an e-commerce platform for your online jewelry business, it's crucial to consider your specific needs and budget. Take into account factors such as ease of use, customization options, scalability, and available integrations. Platforms like Shopify, WooCommerce, and Magento are popular choices, each offering its own set of features and benefits. Carefully assess these options and choose the one that aligns best with your business requirements.
Invest in high-quality product photography
In the world of e-commerce, visually appealing product images play a vital role in attracting customers. Investing in high-quality photography ensures that your jewelry products are showcased in the best possible light. Hire a professional photographer or learn how to capture high-resolution images yourself. Consider factors such as lighting, composition, and product positioning to create compelling images that accurately represent your jewelry.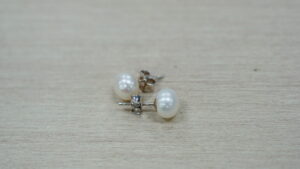 Provide detailed product descriptions
In addition to captivating visuals, detailed and accurate product descriptions are essential for providing potential customers with the information they need to make informed choices. Clearly communicate the materials, dimensions, craftsmanship details, and any other relevant information about your jewelry. This helps build trust and confidence in your products, encouraging customers to do business with you.
Offer a seamless checkout process
The checkout process is a critical stage of every transaction because it converts potential customers into actual buyers. To maximize conversion rates, ensure that your checkout process is seamless, user-friendly, and secure. Simplify the steps required to complete a purchase and provide clear instructions throughout the process. Offer multiple payment options like credit cards, PayPal, and other methods, to make sure you stay accessible to as many customers as possible.
Utilize social media
Social media platforms are an effective way to promote your jewelry business and drive traffic to your online store. Establish a strong social media presence by creating accounts on platforms such as Instagram, Facebook, and Pinterest. Regularly post engaging and visually appealing content related to your jewelry, such as product photos, behind-the-scenes footage, customer testimonials, and educational content. Engage with your audience, respond to comments and messages, and collaborate with relevant influencers to expand your reach.
Provide excellent customer service
Exceptional customer service is vital for establishing a loyal customer base and encouraging repeat business. Respond promptly and courteously to customer inquiries, whether through email, social media, or live chat. Train your customer service team to be knowledgeable about your products, policies, and order fulfillment process. Address any customer concerns or issues in a timely and professional manner, aiming to exceed their expectations. By providing a positive and personalized experience, you can build trust and loyalty, leading to positive word-of-mouth referrals and long-term customer relationships.
Find a digital-friendly manufacturing partner
Taking your jewelry business online can help you reach a larger audience, increase sales, and build your brand. These tips will help you achieve e-commerce success and take your jewelry business to the next level. Another promising way to amp up your business is by finding a reliable, digital-friendly manufacturing partner. With over four decades of experience supporting jewelry brands of all sizes, MJJ Brilliant is a trusted name in the industry. We pride ourselves on staying ahead of the curve so that when your business is ready to evolve, we can help you to get there. Contact us today and start your jewelry brand's journey toward e-commerce success.