Finding a custom jewelry manufacturer that meets your fundamental needs is essential: timely turnaround, efficient production, and high-quality materials are must-haves. But a modern jewelry manufacturer can help you do even more; they can keep you informed and up-to-date with electronic databases, help you expand your brand into modern spaces, and even help make sure your designs are always on-trend. In this article, we'll explore some of the biggest benefits of working with a modern jewelry manufacturer.
Stay Up to Date With High-Tech Databases
You want to aim for a long-term relationship with your jewelry manufacturer, especially since determining the right fit for your company is an arduous process. A modern manufacturer will store your product information in a single unified system that can be updated as often as necessary; that means no loose papers making a physical mess and no out-of-date digital files stored on a hard drive at the bottom of a drawer. Your manufacturing partner should be able to access information about all the products your brand has created over the course of your business relationship, so you don't have to constantly update them or dig back into your own archives.
A manufacturer that stores all of your information in a digital database is especially helpful if you're hoping to make data-informed product decisions, like building a new collection or launching a new product inspired by a piece of jewelry you've already created. Say a pendant necklace is selling really well — if you're expanding your product line into a themed collection with earrings, bracelets, and rings to match, you'll want to know the original necklace's exact specifications so you can produce pieces that pair perfectly. You'll also want to double check the original pricing of the necklace to stay consistent. Working with a modern manufacturer that uses high-tech software tools will help you increase your own business efficiency, since they'll be able to pull any information you need at a moment's notice from their secure and organized system.
Keep Up With The Trends
Keeping up with trends isn't always easy. In an age where social media dictates so many consumer choices, trends can develop in the blink of an eye and shift seemingly overnight. Working with a manufacturing partner that stays on top of the latest trends can help you position your brand in the best way. You can take advantage of all the insight they've gleaned by partnering with retailers and seeing first-hand what's happening in the market. A modern manufacturer should have a product development team that can consult about trending materials, styles, and designs so you can cater to your audience with on-trend offerings.
One trend that we hope will stay in style forever is ethical material sourcing. Today's jewelry consumers are more aware and concerned than ever about ethical production; they want to be sure that their purchases don't contribute any harm to the people or places involved with producing their jewelry. Find a modern jewelry manufacturer with ethical sourcing methods and an emphasis on sustainability so that you (and your customers) can rest assured that your jewelry is made ethically.
Put Your Best Foot Forward
A modern jewelry manufacturer should also be able to help you make your way onto the shelves at major retailers. To get there, you'll want your line sheets to fully capture your branding; the right color schemes, images, and overall design will demonstrate to retailers that you're polished, professional, and current. Many modern jewelry manufacturers staff robust design departments that can work with you to create effective line sheets using professional graphic design tools. They also often staff photography and videography teams; working with professionals is a smart way to ensure you're producing consistent and gorgeous shots of your jewelry to bring to retailers and trade shows. Working with a manufacturer that already uses these tools and has the right experts on hand will help you put your brand ahead of the competition without having to do all the leg work yourself.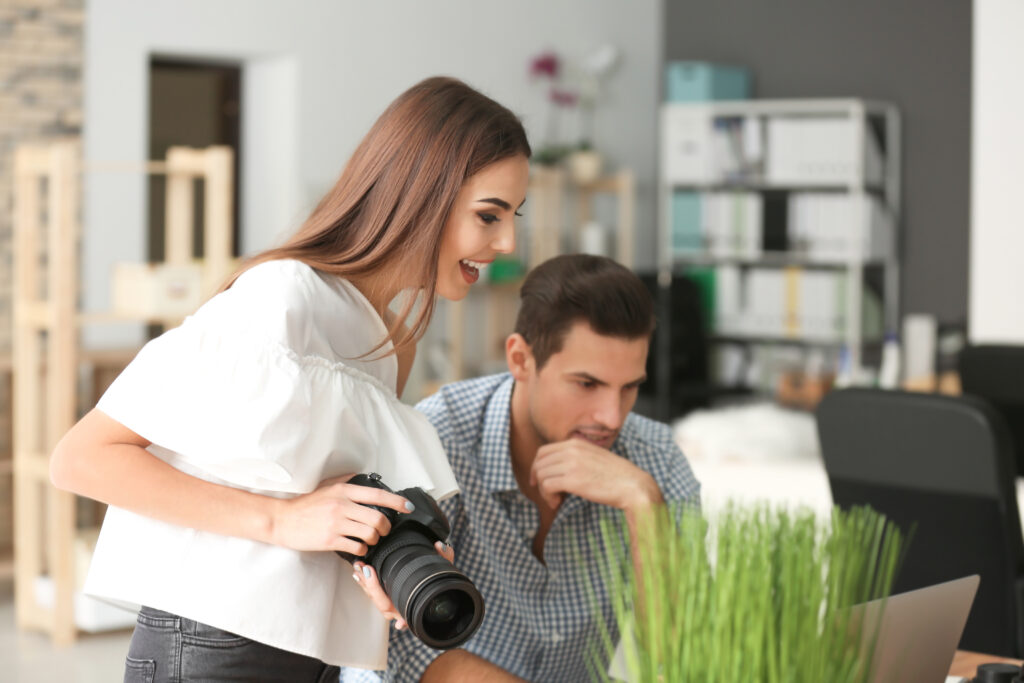 Get a Modern Product From an Experienced Business
At the end of the day, technology is only as powerful as the people using it. A modern manufacturer with all the tech savvy in the world but no jewelry industry experience isn't going to cut it; ideally you'll want to find a modern manufacturing partner that has both decades of experience creating high quality jewelry and the right tech tools in place to do business in the digital world we live in today. For a fully unbeatable manufacturing experience, seek out a partner that uses modern software and digital platforms and has an established reputation to back it up.

MJJ Brilliant has been at the forefront of the industry for over 40 years, growing steadily and keeping up with the latest market trends along the way. We use proprietary software and best-in-class tech tools to keep your company's history and product information at our fingertips, making sure we do everything within our power to help you reach all of your jewelry goals. MJJ Brilliant produces over four million jewelry pieces each year for over 25 major retailers, which means we always know what's trending and can identify where the industry is headed next. Our in-house team of 700 expert jewelers bring world-class craftsmanship and unparalleled quality to every single piece they touch. Contact us today to get started producing your incredible jewelry with a modern manufacturer.