When you have a jewelry brand with designs you're proud of, how do you take your efforts to the next level? Getting your jewelry into major retailers is a big step that can create business opportunities, strengthen your brand visibility, and ultimately boost your revenue. We know hitting the shelves can be intimidating, so we're here to guide you through the process of bringing your designs to big name jewelry stores. Let's look at what it takes to sell jewelry with major retailers:
What Your Brand Should Have
To successfully bring your jewelry brand to major retailers, your business needs to be working like a well-oiled machine. Large retailers expect the jewelry brands they work with to be established with at least a few years of profitable business under their belts (with the receipts to prove it) and a solid reputation in the public eye. Here are some examples of how you can demonstrate that level of success:
Robust Social Media Presence
One of the key things big name retailers look for in new jewelry brands is a hefty social media presence. Retailers know just how many purchase decisions are made online, and how many customer journeys start on platforms like Instagram and TikTok.
A robust online presence is especially important for newer brands, because bringing a large and loyal following to the table is a way to prove their market share. With a dedicated fan base in tow, brands demonstrate not just their early stage foothold in the market but also their potential to capture the public's imagination as they grow. Consider the following elements of your online presence:
Clear aesthetic: Establishing a cohesive and alluring aesthetic across all social media platforms increases brand recognition, provides a sense of polished professionalism, and indicates the tone of the company. Your brand's visual language should be unique and recognizable so customers know it's you as soon as your content comes up in their feed.
Strong following: Your follower count on TikTok, Instagram, Facebook, and Twitter is important, but audience engagement is an even stronger measure of a brand's success. In the age of social media bots, retailers want to know that your audience is made up of real customers who are truly dedicated and passionate about your brand.
User-generated content: When creators and influencers post their own original content about your brand, that gives you an instant credibility boost. The ability to reshare photos of new jewelry, unboxing videos, and live reviews will help your brand demonstrate customer loyalty and brand awareness, straight from the horse's mouth.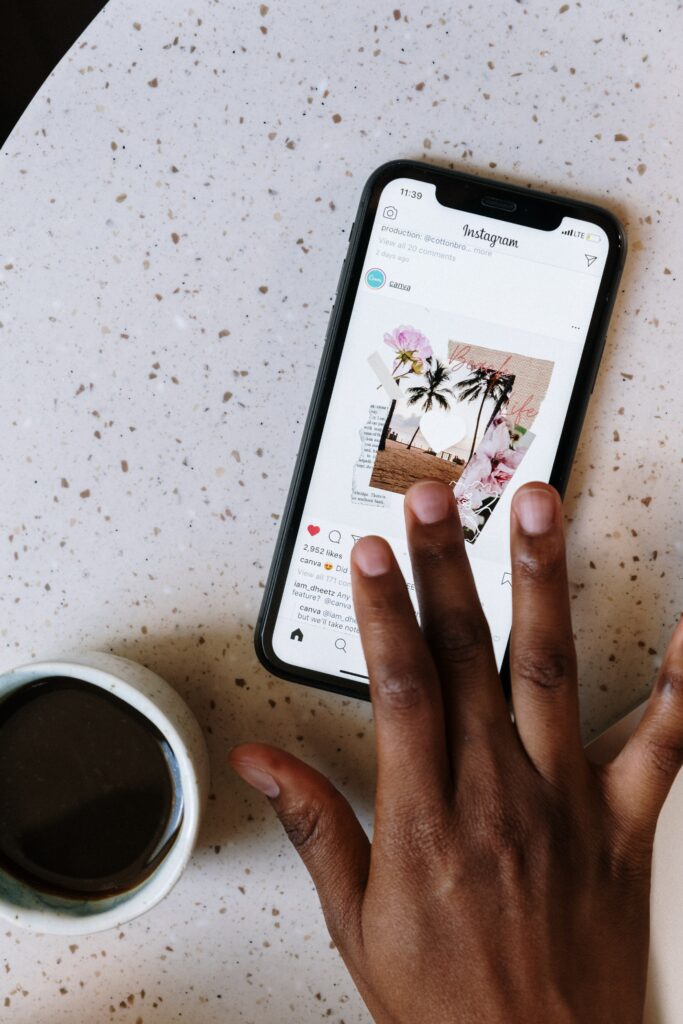 Command of Target Demographic
One of the most obvious reasons jewelry brands want to work with major retailers is to reach a wider audience. But understanding your current audience is an important first step. Take the time to describe your existing consumer base and define your ideal customer to show retailers that you understand your place in the market and have a firm grasp on both where you are and where you're headed in terms of your brand's expansion. The more you can show how your target demographic overlaps with the retailer's customer base, the closer you'll get to the kind of win-win situation that'll help you close the deal.
Strong Product Mix and Revenue
Even if your business is still in startup mode, you can demonstrate your credibility with an established track record: strong sales numbers, a clear trajectory upward, and annual revenue figures that show both short-term success and long-term growth. Some retailers require baseline minimums of $10 million, but others have outreach and discovery teams dedicated to finding and partnering with smaller startup brands. A strong, high-quality product mix is also important; major retailers will want to know that you offer a range of designs that cater to your demographic, and not just one popular item among a series of duds.
What You'll Need From a Manufacturer
Typically a brand will need to make deals for a large number of units, which means you'll need a wholesale manufacturing partner to make sure you can produce high quantities of each design without sacrificing quality. But in addition to production, when it comes to working with a major retailer, you'll also need to manage other business elements of production and fulfillment in order to keep pace. Here are some of the capabilities you should look for in a wholesale manufacturing partner if you plan on selling your jewelry with major retailers:
Manufacturing: Finding a manufacturer that can produce your jewelry perfectly is one of the most important decisions you can make. A manufacturer that hires expert jewelers who focus on precise details will be able to reliably offer high quality production worthy of major retail shelves.
Product Development: Need new product ideas? Work with your manufacturer's design team to come up with new designs based on industry trends and then see them through from idea to production.
Logistics: Finding a manufacturer that can manage all elements of logistics will make your job easier; they'll ensure that all your materials, items, and ideas are transported safely and securely and that they get to you (or directly to the retailer) intact, on time, and on budget.
Item Creation: A manufacturer will keep an extensive database of your existing products with a breakdown of specs, materials, and pricing so you can rest assured that you'll always have the records you need. You can use this database as a reference to maintain pricing consistency or create new collections based on your previous products.
Purchasing of Materials: Well-equipped manufacturers should also be able to acquire the materials required to produce your jewelry. Look for a manufacturer that can ethically source stones, metals, and any other materials necessary for your designs.
Spec Sheets and Line Sheets: A spec sheet will help retailers understand the details of your items, including pricing, materials used, size, weight, and colors. A line sheet will convey your brand's aesthetic and outline your jewelry pieces more generally to help retailers determine which products they might like to purchase.
Electronic Data Interchange (EDI): When a retailer places an order, a manufacturer's EDI department will receive the order details electronically, and then process invoices for the retailer. This way everything stays cataloged, organized, and completely digitized, and can often take the pressure off of you to act as the middleman.
Distribution: A key to breaking into major retailers is the distribution of your jewelry. Working with a manufacturer who can distribute your merchandise directly to retailers will help you move your products efficiently and quickly.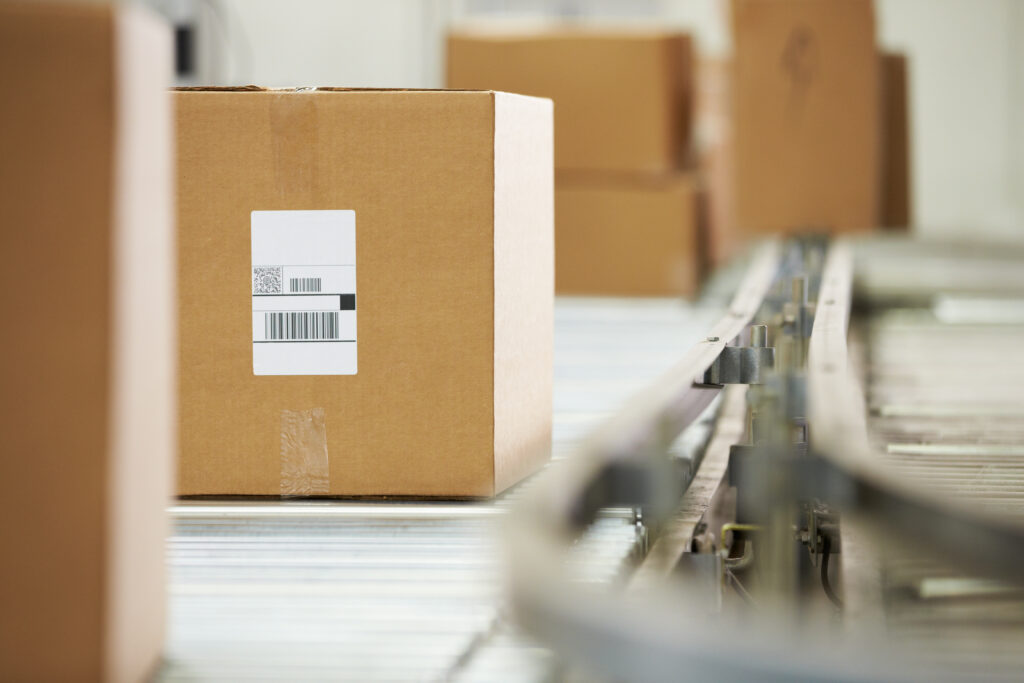 Universal Product Codes (UPCs): Each product you create will need a unique code in order to be entered correctly into a retailer's sales system. Your manufacturing partner should be able to dedicate a distinct UPC to each of your designs.
Tags, pads, and fixtures: Getting your jewelry retail-ready involves providing hang tags with UPCs, prices, and your branding. Padding and fixtures are also important to keep the pieces secure during shipping. The right wholesale manufacturers can provide you with all these materials to keep your designs looking spectacular and ready for display, while also keeping your jewelry safe in transit.
Returns: If a retailer needs to return or exchange a line of merchandise from your brand, a manufacturer's return department should be able to take care of the entire transaction so you don't have to get involved with the back and forth.
Photography: Look for a manufacturer that can provide professional photography services. You can use the images to create a cohesive and branded aesthetic for your line sheets and make your jewelry look even more appealing, polished, and professional.
Sales: The sales associates at your chosen manufacturer will manage retailers' purchase orders and interface with retailers directly to provide insight about the availability, pricing, and details of the jewelry items they are producing for you.
Financing: To help with your brand's inventory or business expansion, some manufacturers can provide financing and loans. Find a manufacturer that believes in the future of your brand and is committed to your success.
Who To Speak To Next
Once you feel confident that your jewelry brand is ready for major retailers, the next step is to speak to a manufacturer that can partner with you to move your product forward. Working with a credible and fully organized manufacturer is incredibly helpful when you're trying to get your foot in the door with large popular retailers, like Macy's, Zales, and Bloomingdales. MJJ Brilliant has spent over 40 years working with over 25 major U.S. and global retailers, and regularly facilitates partnerships between these companies and jewelry brands of all sizes. If you're ready to make the move into major retailers and you need a partner to help you get there, contact MJJ Brilliant today to get started.