Jewelry design is a constantly evolving art form. Sometimes the best way to create something truly eye-catching and memorable is to break the rules. While following traditional design principles is important, it's equally important to experiment with new techniques and materials to create innovative, original pieces. Here are some interesting jewelry design techniques to help you create pieces that are sure to capture the attention of your target audience.
Mix and Match Metals
You might have heard that mixing metals is taboo, but it's a great way to incorporate multiple elements in an interesting way. Combining metals such as gold, silver, rose gold, and copper can create an exciting and stunning look that's different from traditional all-gold or all-silver jewelry. Try using copper as an accent metal to add warmth to silver or gold, or mix and match different shades of gold for a multi-dimensional look. This technique is great for creating statement pieces that are both bold and sophisticated without going overboard. 
Incorporate Unusual Materials
Incorporating unusual materials into your jewelry designs can create a truly exceptional look. The sky's the limit here — you can use leather, feathers, or even fabric to create interesting textures and add depth to your pieces. You can also incorporate natural materials like wood, sand, or stone to create a more organic and earthy look. Finding materials outside of what's commonly used can elevate your collections and help your brand gain a reputation for innovation.
Play with Proportions
Playing with proportions is a great way to create unique and interesting pieces. For example, you can create oversized earrings or bracelets that make a statement, or pair delicate chains with oversized pendants for a contrasting effect. You might also try creating a collection of pieces that complement each other in different sizes to offer your customers a full ensemble with a range of dramatic proportions — make a set with dramatic, large bangles and hoops that pair with a simple, dainty pendant and delicate rings, for example.
Experiment with Shapes
Experimenting with shapes is another way to create innovative pieces. You can design asymmetrical earrings or necklaces, or use unconventional shapes such as triangle bangles, square earrings, or hexagon pendants to create a modern and edgy look. You can also experiment with combining different shapes in a single piece to create a more complex and visually interesting jewelry design.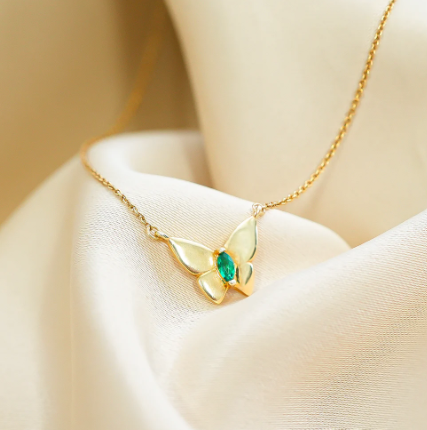 Use Unexpected Colors
Using unexpected colors in your jewelry designs is a great way to create something fresh and new. Instead of using traditional colors such as gold and silver, experiment with bright and bold colors such as turquoise, coral, or emerald green. You can play with gemstones, enameling, or even e-coating to introduce colors in an artistic way. You can also experiment with combining multiple colors in one piece to create a playful and vibrant effect; think charms or beaded strands. Incorporating color is especially great for creating statement pieces that will grab attention.
Embrace Imperfection
Sometimes imperfection can be beautiful, and embracing it in your jewelry designs can create a special, organic look. For example, you can use natural stones that are imperfect in shape or color, or create pieces with intentionally uneven textures or finishes. This can help you to create one-of-a-kind jewelry that feels personal, since no two pieces will be exactly the same. Consider raw cut gems or salt and pepper diamonds that lean into their natural, beautiful imperfections.
Tell a Story
Incorporating storytelling into your jewelry designs can create a deeper connection with your audience. For example, you can create pieces that are inspired by a particular place, time period, or culture, or use symbols and motifs that have a personal meaning to you or your customers. By telling a story through your jewelry designs, you create a connection with your audience that can help your brand stand out in a crowded market.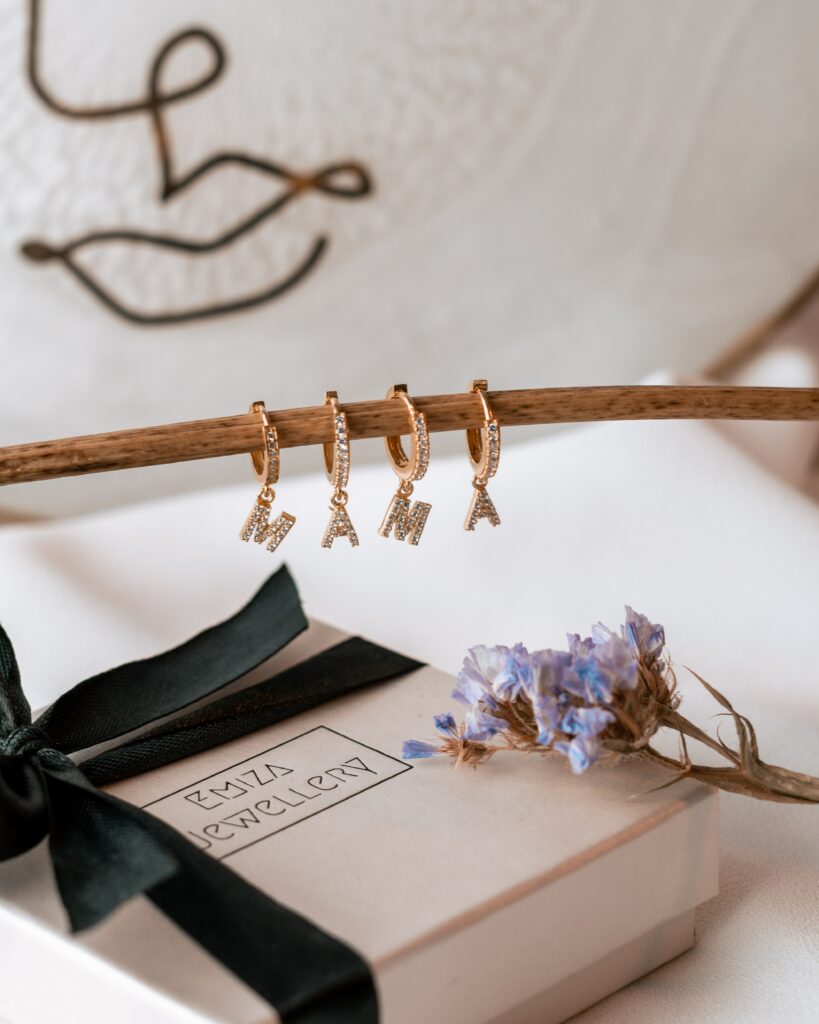 Collaborate with Other Artists
Collaborating with other artists, such as painters, sculptors, or fashion designers, can bring a fresh perspective to your jewelry designs and help you create truly unique pieces. Work with a painter to incorporate their artwork into your jewelry, or collaborate with a fashion designer to create pieces that complement their clothing designs. By partnering with other artists, you can tap into new creative ideas and inspire each other to boldly try new things; after all, two (or more) minds are better than one. 

Breaking the rules and experimenting with new techniques and materials is essential for creating fresh jewelry designs that stand out from the crowd. But remember, the most important thing is to stay true to your brand while you experiment. You can push the boundaries of traditional design while still remaining authentically you. Finding this balance will help you create pieces that are both beautiful and meaningful, and build a loyal following of customers who appreciate your unique approach. Are you ready to create something extraordinary? Get in touch with our team at MJJ Brilliant to get started on producing your next collection.