Jewelry has always been a great form of self-expression, and customizable jewelry takes that concept to the next level. When you offer custom design options, customers get to create one-of-a-kind pieces that reflect their personalities, experiences, and preferences. Incorporating personalization into your designs is an excellent way to attract new customers and re-engage existing ones. In this article, we'll explore the benefits of customizable jewelry and provide tips for creating customizable designs your customers will love.
The Popularity of Customizable Jewelry
Personalization has become a popular trend in many industries, and jewelry is no exception. Customers want to own unique items that reflect their individuality, and customizable jewelry provides that opportunity. It allows customers to inject jewelry with personal meaning, whether that's a birthstone necklace or a bracelet with a special message. Customizable jewelry also makes for great gifts; it adds an extra personal touch to an already thoughtful present.
The rise of online shopping has also helped popularize customizable jewelry. E-commerce technology makes it easy for customers to browse through a variety of options and refine their design choices without having to leave their homes; the convenience factor makes customizable jewelry even more appealing.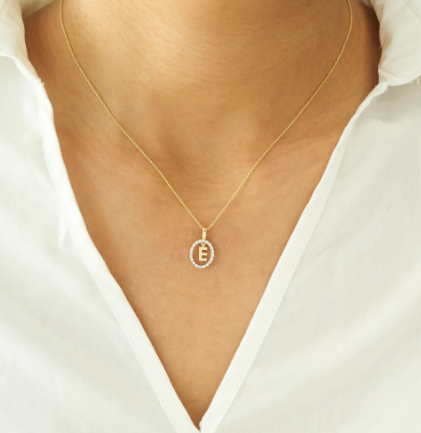 Benefits of Offering Customizable Jewelry
Today's modern consumers expect a certain amount of personalization in their brand interactions, but the business benefits of customizable jewelry go beyond meeting market expectations. Here are a few of the most important ways offering customizable jewelry can benefit your business:
Increased Customer Engagement
By offering customizable jewelry, you're providing customers with a more engaging shopping experience. They're not just picking out a pre-made item; they're actively involved in the design process. Deepening engagement in this way can lead to increased customer loyalty and inspire repeat purchases.
Higher Profit Margins
Customizable jewelry often comes with a higher price tag, as customers are willing to pay more for a personalized item. Because many personalization services are actually quite easy to perform, this can lead to higher profit margins for your business.
Unique Product Offerings
In a crowded marketplace, offering customizable jewelry sets your business apart. It allows you to offer unique products that can't be found elsewhere and that are unique to each individual customer. This can help expand your audience and keep existing customers coming back for more.
Customer Satisfaction
Customizable jewelry provides customers with a sense of ownership and pride in their purchase. They've created a unique piece that's meaningful to them, which will help them feel more satisfied with their resulting jewelry. Satisfied customers are also more likely to recommend your business to others, leading to increased sales and repeat business.
Opportunities for Upselling
Offering customization options also creates opportunities for upselling. Customers may initially come to your site looking for a basic necklace, but if they see that they can add charms, engrave their initials, or upgrade to a higher-quality metal, they may be willing to spend more on their purchase than they had initially planned.
Flexibility and Adaptability
Offering customizable jewelry also gives your business increased flexibility and adaptability. You can easily change up your offerings by adding new customization options or discontinuing less popular ones. This allows you to stay on-trend and meet the changing needs of your customers.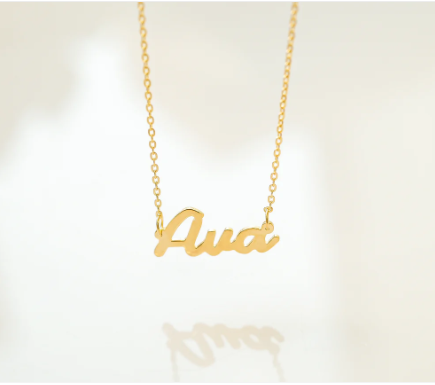 Tips for Creating Customizable Jewelry Designs
Ready to start designing your own customizable jewelry? Here are some tips:
Start with a Simple Base Design
When creating a customizable piece, it's important to start with a simple base design that your customers can easily build upon. This could be a basic pendant or a simple chain necklace, for example. By keeping the base product simple, you'll make it easier for customers to add their own personal touches without feeling overwhelmed.
Offer a Variety of Options
To appeal to a wide range of customers with the same product, make sure you offer a variety of options for customization. This could include different chain lengths, metal types, gemstones, engraving fonts, or charm styles. By providing a range of choices, you'll help customers find the option that truly reflects their style.
Provide Visual Examples
When you give customers the opportunity to design their own piece, it can be helpful to provide visual examples to inspire them. This could include photos of completed designs or a design tool that allows them to see how different options will look once they're completed. By providing visual aids, customers can feel more confident in their design choices instead of relying on their imaginations. It will also help ensure that customers know what they're getting, reducing the chances of returns or exchanges down the line.
Keep it User-Friendly
The customization process should be easy for customers to navigate. This means providing clear instructions, making sure your design tool is intuitive, and writing straight-forward and concise descriptions of each customization option. If the process is too complicated, customers may become frustrated and abandon their purchase.
Consider the Manufacturing Process
When designing customizable jewelry, it's important to consider the manufacturing process. You'll need to ensure that each customization service is feasible and that the end product will still look aesthetically pleasing, no matter what customers ask for. It's also important to factor the cost implications of customization into your pricing strategy to ensure you remain profitable. Speak to your manufacturing partner to determine what will work best for your products and your budget.

Are you ready to launch your next customizable jewelry collection? To create a high-quality line that your customers will love, partner with MJJ Brilliant. With over forty years of brand-building experience in the jewelry industry, we can guide you through what kinds of customization are best for your business and set up a simple and effective manufacturing process. Contact us today to see how we can support your brand's jewelry customization options.