Visual merchandising has always been an essential aspect of retail business. With the rise of online shopping, the importance of online visual merchandising has increased significantly, especially for the jewelry industry. The way a jewelry brand displays its products can impact a customer's perception of the brand and its products, and can ultimately sway their purchasing decisions. In this article, we'll explore how to use visual merchandising and provide tips to help you optimize your online and in-store visual merchandising.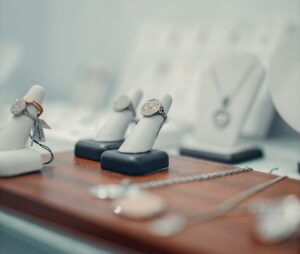 Online Visual Merchandising
In today's business landscape, having a digital presence is critical. There are lots of ways you can highlight your products online in an appealing way, and there are many creative tactics that can help you to make the most of each platform. Let's take a look at a few ways you can implement visual merchandising tactics online:
Website Design
The first impression a customer gets of a jewelry brand online is often through your website. Treat your website like your virtual version of your brick and mortar shop; it should be visually appealing, beautifully designed, and should communicate your brand's values. Design your website with your customers' experience in mind; you want to make it easy for customers to find what they're looking for so there's no friction on their way to making a purchase. Start with a clear and easy-to-use navigation bar where customers can browse products organized into clear categories and subdivided sections. It's also a good idea to include a search bar for customers who know what they're looking for.
Product Displays
Product displays are an essential aspect of online visual merchandising in the jewelry industry. Display your jewelry products in a way that highlights their unique features and beauty with high-quality images. Use multiple angles, zoom features, live models, and detailed videos to give your customers the full picture of each piece. Consumers tend to expect about five photos per product. On each product page, create informative descriptions with details about the piece's materials, dimensions, and any other relevant information (like clasp, chain, or earring back type). Optimize your product descriptions for search engines using relevant keywords to help the products rank higher in search results.
Attract your customers' attention and showcase your best-selling products by telling a story about the products. For example, if you've created a collection around a specific inspiration, be sure to mention that spark in your product descriptions. You can even publish blog or social media posts that explain the story behind the collection, deepening the connection your customers have with your jewelry and inspiring them to want to learn more.
Social Media
In addition to optimizing your website and product displays, you can also use social media as a tool for online visual merchandising. Social media platforms like Instagram, TikTok, and Pinterest can be great tools to help you highlight your products and create an emotional connection with customers.
Instagram: Use Instagram to showcase gorgeous images of your pieces with captions that provide context and inspiration. You can even collaborate with social media influencers or models who can help you to demonstrate how to style your pieces.
TikTok: TikTok is a great medium to provide behind-the-scenes content and give customers a glimpse of your brand's values and culture. You can post styling videos demonstrating how, when, and where to wear your brand's hottest pieces.
Pinterest: You can use Pinterest to create mood boards that include your products alongside other images that reflect the style and aesthetic of your brand. You can also create boards that provide inspiration for customers, such as wedding inspiration, styling ideas, or gift guides.
For online visual merchandising, it's smart to create a consistent brand identity across all platforms. Incorporate your brand's logo, colors, and fonts across all platforms to create a sense of familiarity for your customers. Similarly, your tone of voice should also be consistent across all mediums.
In-Store Visual Merchandising
In-store visual merchandising is a key strategy for driving jewelry sales. It provides customers with the opportunity to interact with products in person and ask sales associates questions in free-flowing conversations. Focus on creating visually appealing displays that nurture customers toward making a purchase. Here are a few successful ways to approach in-store visual merchandising:
Arranging product displays
One of the most important considerations for in-store visual merchandising is how you arrange your products. Group jewelry products by category, style, or occasion to help customers find what they are looking for more easily. For example, you can arrange a display focused on engagement rings that'll easily draw the attention of couples looking for a ring.
It's also essential to consider how different products can be paired together. Displaying earrings and necklaces or bracelets and rings from the same collection can help customers visualize the complete effect and encourage them to purchase a whole look instead of buying a single piece.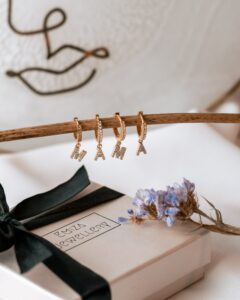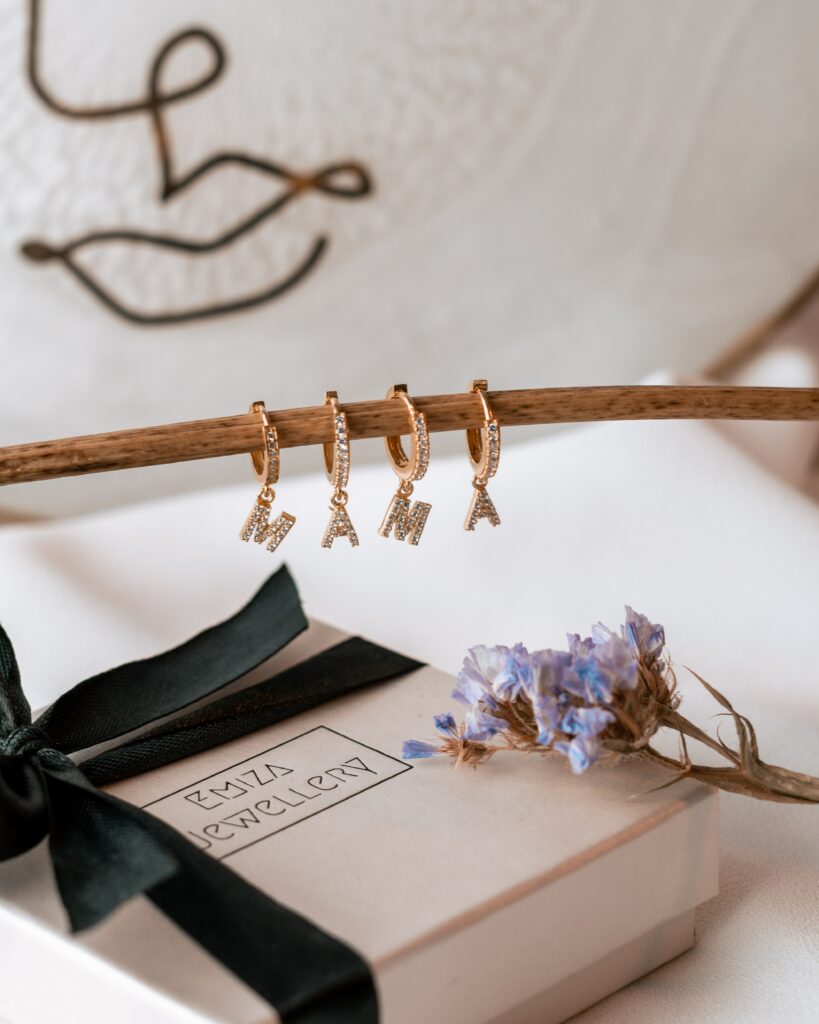 Display cases
Choose cases that are secure, durable, and aesthetically pleasing to house your pieces. Glass cases with lockable doors are common choices for jewelry displays since they provide your customers with a clear view of the products while also keeping them safe. There are also specialized jewelry display cases that come with built-in lighting and mirrors to create an ambiance that complements your products.
Optimized lighting
Lighting is also a critical component for in-store visual merchandising. The right lighting can make the products appear more vibrant and attractive to customers. You can use spotlights to highlight particular products or ambient lighting to create a mood that complements the style of the jewelry. Soft, warm lighting can create a luxurious and elegant atmosphere, while bright lighting can draw attention to specific items. It's also important to include great lighting around mirrors for your customers so you can help ensure they'll love what they see.
Jewelry product information
Provide customers with the information they need to make informed decisions by including product descriptions, material information, and pricing on display cards. Customers can find it frustrating when that information isn't readily available. Make your display cards a helpful and welcoming introduction to your products, and make sure your staff is knowledgeable and well-trained to answer questions and offer recommendations; the combination of both resources can be extremely helpful in guiding customers toward a purchase.

Use your visual merchandising to create an inviting and memorable shopping experience that reflects your brand's style and values. Choosing the right partners can go a long way in this area; MJJ Brilliant has over forty years of experience helping brands develop unique design collections and connect with customers. We work with over 25 major retailers to launch brands into their highest potential and also help bring each beautiful piece to fruition. Contact us today to find out how MJJ Brilliant can help you build your brand.