Sustainability is a huge focus in the jewelry industry at the moment, and with good reason. Adopting small tactics to create sustainable jewelry can help to protect the environment. In this article, we will explore practical steps you can take to incorporate sustainable practices into your jewelry business. There are so many ways that jewelry brands can make a positive impact on the environment. By taking a proactive approach to sustainability, we can ensure that both the planet and the jewelry industry continue to thrive for generations to come. Let's dive in!
Use Lab-Created Gemstone and Recycled Metals
Mining for raw jewelry materials is responsible for about 4-7% of global greenhouse gas emissions. You can eliminate the need for mining completely by using lab-created gemstones, which are manufactured in a highly controlled laboratory environment. Using recycled metals doesn't require mining either; the metal is obtained from old jewelry or other items and refurbished to look like entirely new pieces.
On top of making your brand (and the world) greener, you can also reduce your expenses by using these alternative materials — both lab-created gemstones and recycled metals are much more cost-effective than their mined counterparts. This way, you can be kind to the environment and kind to your budget at the same time.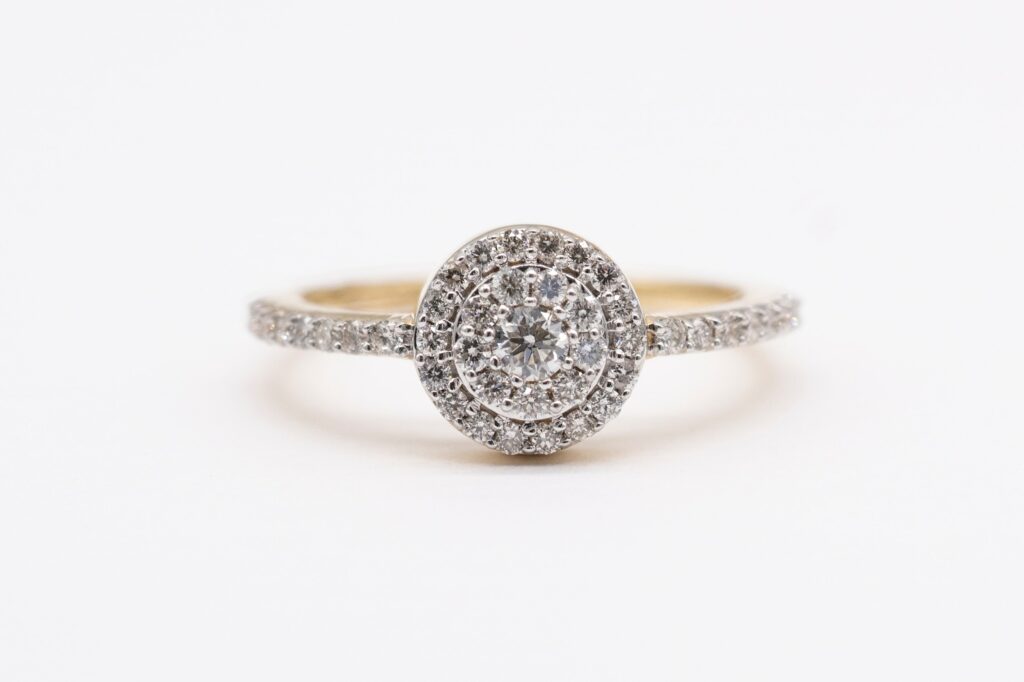 Work with a Certified and Domestic Jewelry Manufacturer
The manufacturer you choose to work with can have a big impact on how green (or not) your jewelry brand is. When you're choosing a new jewelry manufacturer to produce your designs, there are two things to consider to ensure your brand stays focused on sustainability.
The first is to choose a manufacturer that is certified by the Responsible Jewellery Council (RJC). The RJC established the standard for sustainability and responsible business practices in the jewelry industry. When a manufacturer is certified by the RJC, it means that they have been vetted and are committed to ethical and sustainable production practices. The RJC's standards focus on areas like responsible supply chain management and ethical material sourcing, among others.
The second thing you can do is choose a domestic manufacturer, preferably one as local as possible. Choosing a domestic or local manufacturer can make your brand greener and shrink your carbon footprint by reducing the amount of travel and transportation required to get your products from point A to point B. It's also just more convenient to work with a domestic manufacturer; you won't have to worry about things like customs or duties, which can cost you more time and money.
Consider Your Packaging
When you're arranging packaging for your jewelry, consider your materials. Although it may seem like a small detail, packaging can make a big difference in your overall impact on the planet. If you use plastic in your packaging, it will contribute to plastic pollution, which is not only dangerous to our natural resources, but also to our communities. Plastic pollution is a huge problem, and it can't be solved by simply relying on individuals to recycle.
The solution is to make changes on a larger scale, and businesses can lead the way by choosing plastic-free packaging materials. When you opt for biodegradable packaging materials, you can feel proud that you're helping to move the needle on the impact of plastic pollution and aligning your business practices with your values.
Partner with Vendors that are Dedicated to Sustainability
Think of your vendors as your partners in sustainability; the choices they make contribute to your shared global efforts toward a more sustainable planet. Consider your mail carriers, your suppliers, your marketing agency, your accounting firm; investigate their internal sustainability commitments to make sure your business values are aligned. When you're searching for a new vendor of any kind, ask what steps they're taking towards sustainability. Even small steps like going paperless can add up!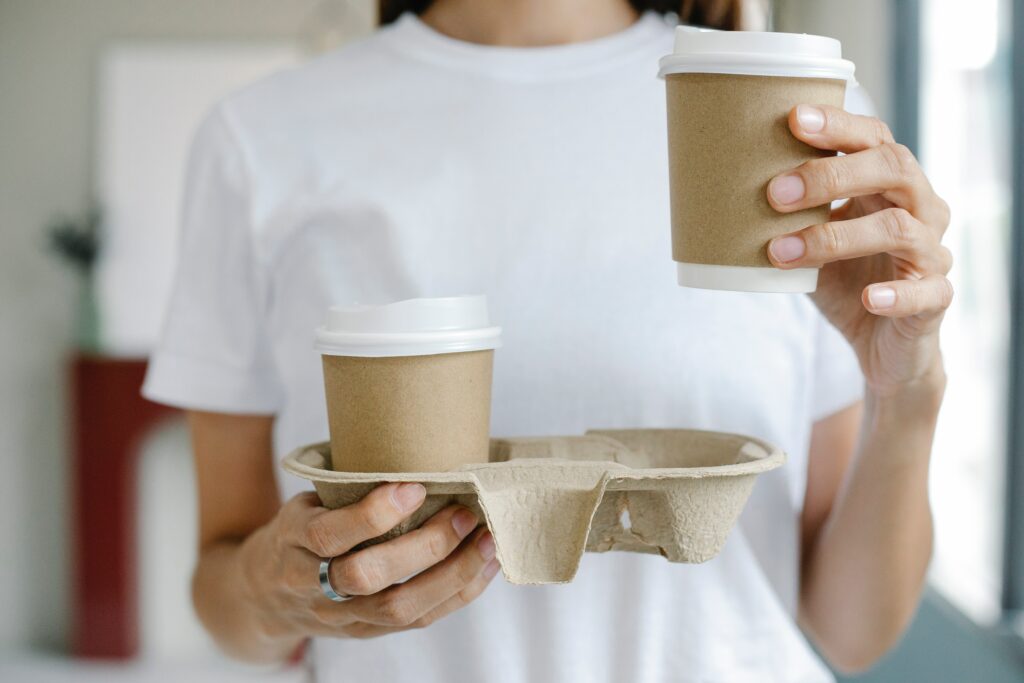 Educate Your Customers
As often as you can, talk publicly about your sustainability efforts and why greening your business is important at your company. Consumers across the globe are growing more and more concerned about making sustainable purchases. By making it clear that you're committed to eco-friendly business practices, you can gain even more customers, and loyal ones at that.
In addition, you never know the kind of ripple effect you can create just by mentioning your sustainable jewelry practices. Maybe one of your customers wants to instill greener practices in their small business but doesn't know where to start. Simply spreading the word about your commitment to sustainability and the steps you're taking can go a long way in the grand scheme of making our planet a better place. 

As a leading fine jewelry manufacturer in North America, MJJ Brilliant is proud to be sustainability focused and certified by the RJC. Our team is committed to social and environmental responsibility at every step of the jewelry making process, from sourcing materials to creating an energy efficient workplace. If your jewelry brand is ready to take the next step to become greener and make sustainable jewelry, our team would love to work with you. Contact us today to get started.