As a jewelry brand, you have likely put a lot of time and effort into building your business. From crafting unique and beautiful pieces to establishing your brand identity, you have worked hard to make your business a success. Now that your company has grown and gained recognition, you may be thinking about taking your business to the next level and amping up your inventory. But is your brand ready to mass produce jewelry?
Mass production can be a great way to increase your brand's reach and profitability, but it also comes with its own set of challenges and considerations. In order to determine whether your brand is ready for this step, it's important to assess several key areas of your business. Let's take a look at how to determine your readiness.
Making the Decision to Mass Produce Jewelry
Producing large amounts of jewelry at a time can be a great plan if your business is in the right spot. But if it isn't the right time for your company, going the mass production route could mean getting stuck with a large amount of unsold inventory, tying up your savings in products that sit in storage. So, before you make the decision to mass produce your jewelry products, be sure to conduct a thorough analysis of the following areas:
Take Stock of Your Current Position in the Market
One of the first things to consider when evaluating your readiness for mass production is your current position in the market. This includes understanding both how your products are selling and how your competition is doing. Are your pieces selling quickly or are they taking a long time to move? Are you attracting a large customer base or a small niche market? If your products are flying off the shelves, mass production might be in the cards. But if you've been having trouble moving key pieces in your product line, you might want to hold off on bigger orders for now; sometimes it takes time for momentum to build.
It's also important to evaluate your marketing efforts to determine if they are effectively engaging your target market. Having a strong marketing strategy in place before you introduce mass production is essential to the success of your brand; starting with a solid, proven system in place will mean you're set up to advertise widely and move your new product out into the world.
Evaluate Your Budget
Mass production requires a significant up-front investment in materials, machinery, and labor, so you need to have a solid understanding of your costs and be able to manage your budget effectively. Before you make the decision to mass produce your jewelry, it's important to carefully evaluate your budget and determine if you have the financial resources to support this step. Tying up your budget in inventory might leave you needing to cut costs elsewhere, like marketing, web design, or even your staff salaries.
Consider Inventory Storage Capacity
In addition to your budget, you also need to consider your inventory storage capacity. Mass producing your jewelry will likely result in a large increase in inventory, and you need to have a plan in place for how to store and manage those new quantities. This may involve investing in additional storage space, hiring additional staff, outsourcing storage and order fulfillment, or implementing inventory management software to help you track and manage your inventory more effectively. Get familiar with your existing resources and make a plan for how you're going to expand as necessary.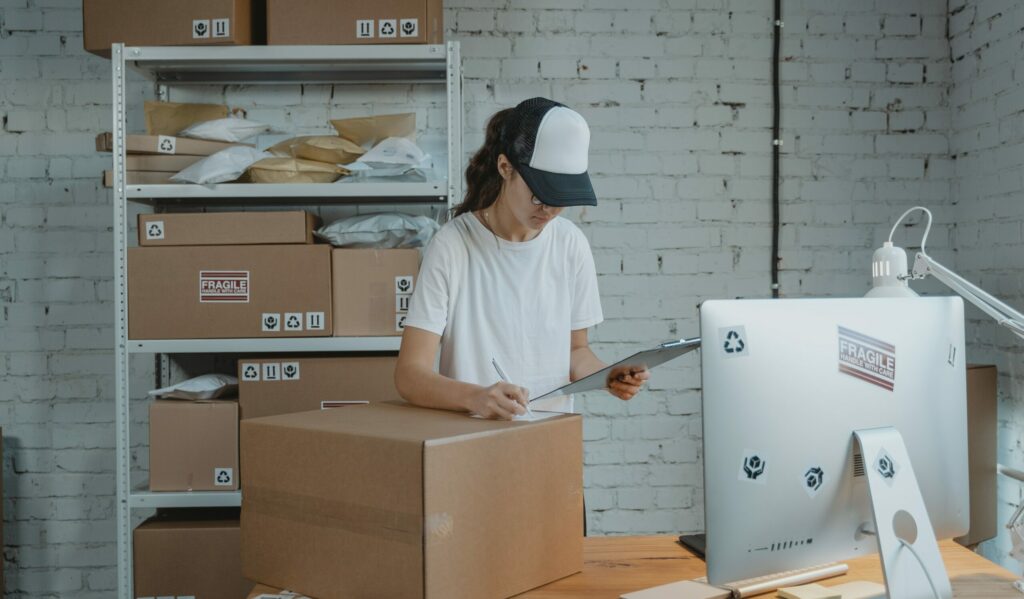 How to Begin Mass Producing Your Jewelry
Deciding to mass produce jewelry can be a great move; it's an opportunity for your brand to scale to a whole new level. If you think you've taken the above steps and determined that you're ready for mass production, here are some tips to help you move forward:
Stay True to Your Brand
When deciding to mass produce jewelry, be sure to stay focused on your brand values. If you've attracted a consumer base that cares about sustainability, make sure you don't sacrifice that key component of your brand's identity when you start scaling up. Similarly, stay true to your original aesthetic and honor the collections that your customers already adore before you start mass producing brand new looks. Start mass producing the products you already know succeed in the market before you start branching out to new projects.
Work with a Flexible Manufacturer
Even though mass production is about quantity (and quality) at scale, it's always a good idea to look for a manufacturing partner that can offer you flexibility as you get started. You may be headed in the direction of huge orders placed all at once, but if you can start producing smaller quantities and slowly ramp up while monitoring your sales rates, that may help smooth your transition to this new business model. It's also a good idea to look for a manufacturer with a low minimum order quantity (or no MOQ at all) so you can test the waters before committing to a new product that you're unsure about. 

MJJ Brilliant has served as a leading fine jewelry manufacturer in North America for over forty years. We pride ourselves on our flexibility and dedication to developing jewelry brands at all stages of growth. If you're ready to take on mass production, we're happy to help you tackle your goals. If you're not ready right now, we can help you get there — we don't have a minimum order quantity, so you can build up your inventory at whatever rate works best for your business. Contact us today to see how MJJ Brilliant can support your jewelry brand's growth.