Jewelry refurbishing is an important tool for any major jewelry retailer to consider. Whether you have inventory that just isn't moving or you're dealing with damaged items in need of serious repair, refurbishing can go a long way toward moving those products off your shelves and into customers' loving hands. Here's everything you need to know.
What is Jewelry Refurbishing?
Jewelry refurbishing is the process of restoring or renovating old, damaged, or worn out jewelry to make it look like new again. This can involve a variety of different techniques, like cleaning, polishing, repairing broken or missing parts, replacing gemstones or other decorations, and replating or refinishing the metal.
The goal of jewelry refurbishing is either to make the piece look as close to its original condition as possible, or to reimagine it into something new. Here are a few scenarios where jewelry refurbishing can help you move unsold inventory:
If last season's collection didn't sell, and those pieces have been gathering dust, oxidizing, or tarnishing while sitting on the shelves.
If you have any returned items that ended up outside the seasonal sales cycle, missed their moment, or had some kind of defect.
If you have items that were damaged in transit, either on their way from the manufacturer to your store, on the way to the customer, or on the way back to you in the case of a return.
If you have a collection of pre-loved items (entire businesses are built on them) like second-hand, vintage, estate, or consignment jewelry.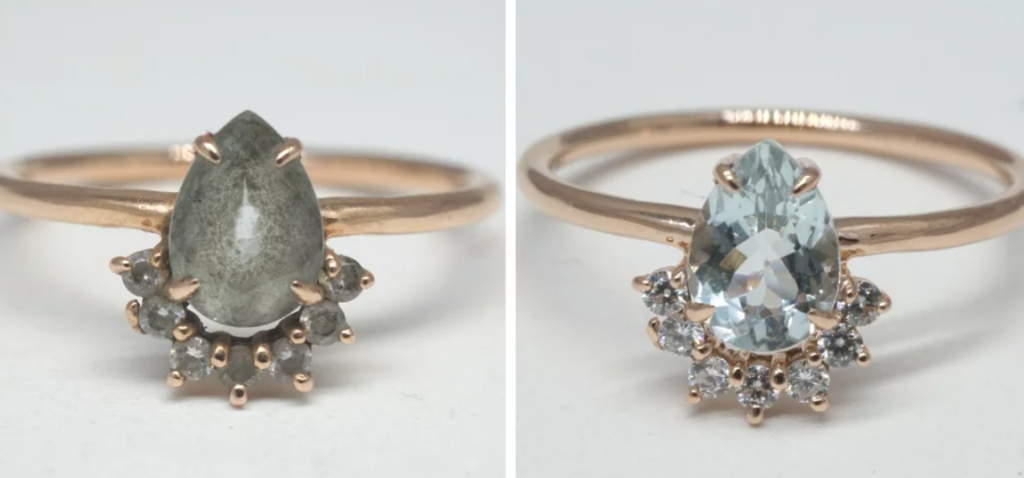 The Benefits of Jewelry Refurbishing
Refurbishing jewelry is not only a cost-effective solution for managing unsold inventory, but also offers several other benefits. Here are a few reasons why refurbishing is a smart choice for jewelry retailers and brands:
Maximize your return on investment: Refurbishing jewelry helps you get your product out the door, no matter what. It's a great way to maximize your earnings instead of relying on markdowns.
Reduce waste: Refurbishing jewelry reduces waste and helps to save resources. Instead of throwing away unsold items, you can transform them into attractive pieces that customers will love.
Keep inventory fresh: Refurbishing jewelry helps keep your inventory fresh and appealing to customers. With a constant stream of new and refurbished items, your collection will always have something new and trendy to offer.
Jewelry Refurbishing in 5 Steps
If you've got excess inventory that isn't flying off the shelves, here's how to tackle the jewelry refurbishing process:
Step 1: Assess the Condition
Before refurbishing, take a close look at each piece of jewelry. Identify any damage or areas that need attention, such as missing stones, worn finishes, or broken clasps. This step will help you determine the extent of work needed and the cost involved in refurbishing the jewelry.
Step 2: Clean and Polish
Cleaning and polishing can make a significant difference in the appearance of jewelry. This step can be done in-house or outsourced to a professional. With a thorough cleaning, jewelry items will sparkle like new, making them more appealing to customers.
Step 3: Repair and Restore
If your jewelry has been damaged, address that wear and tear by repairing or restoring it. This may include fixing broken clasps, replacing missing stones, or retipping prongs to secure loose stones. Repairing and restoring jewelry can not only improve its appearance but also increase its value.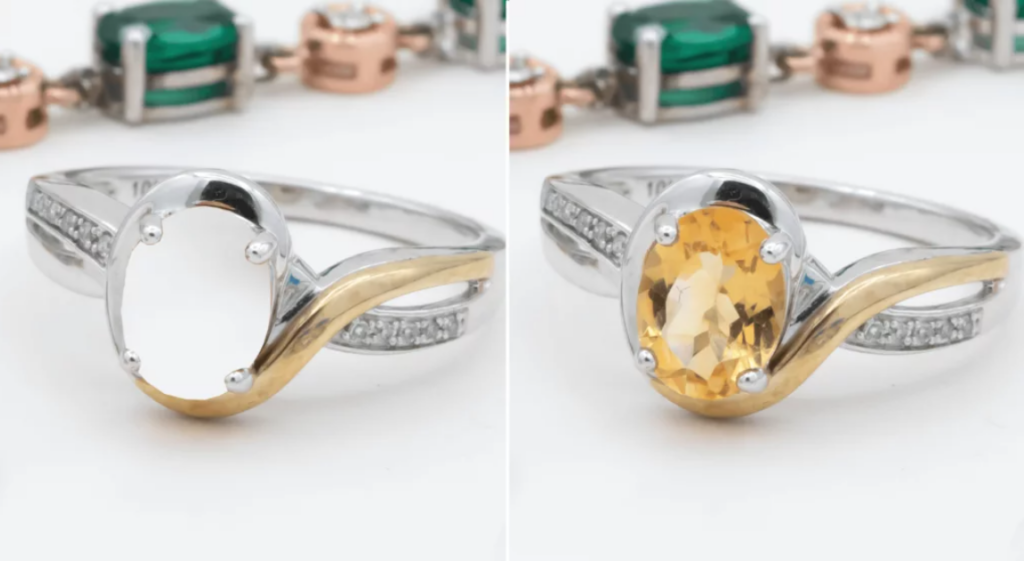 Step 4: Redesign
It's never too late to find a new angle. Consider updating the design of the jewelry to make it more attractive based on contemporary trends. This could include adding new stones, creating customization options like engraving, or updating the setting. By adding a touch of creativity and innovation, you can transform unsold jewelry into brand new pieces that customers will love.
Step 5: Create a Marketing Campaign
Once the jewelry has been refurbished, put some extra elbow grease into your presentation and marketing. Find a fun way to promote your products on social media, and make sure to highlight their new look so your posts don't get stale or repetitive from the first time around. Use eye-catching images and show off all the ways to style each piece. Don't forget to include praise from customers who have purchased that product in the past!

Moving unsold inventory can take unnecessary pressure off your jewelry business and free up storage space for new and exciting products. When you're ready to launch a new product line, partner with MJJ Brilliant. With over forty years of experience creating breathtaking designs for top retailers across the globe, we're excited to help take your brand to the next level. Contact us today to see how MJJ Brilliant can help you produce a brand new collection that you're proud to present to the world.