It can be challenging to keep your brand at the forefront of consumers' minds when there are so many jewelry companies out there vying for their attention. Even your most loyal customers are likely to be attracted by the latest trends, buzzy social media, and flashy new designs. You have to proactively use creative tactics and shake up your old strategies to stay relevant and keep your audience engaged. In this article, we'll provide some jewelry marketing tips to help keep your brand fresh and exciting.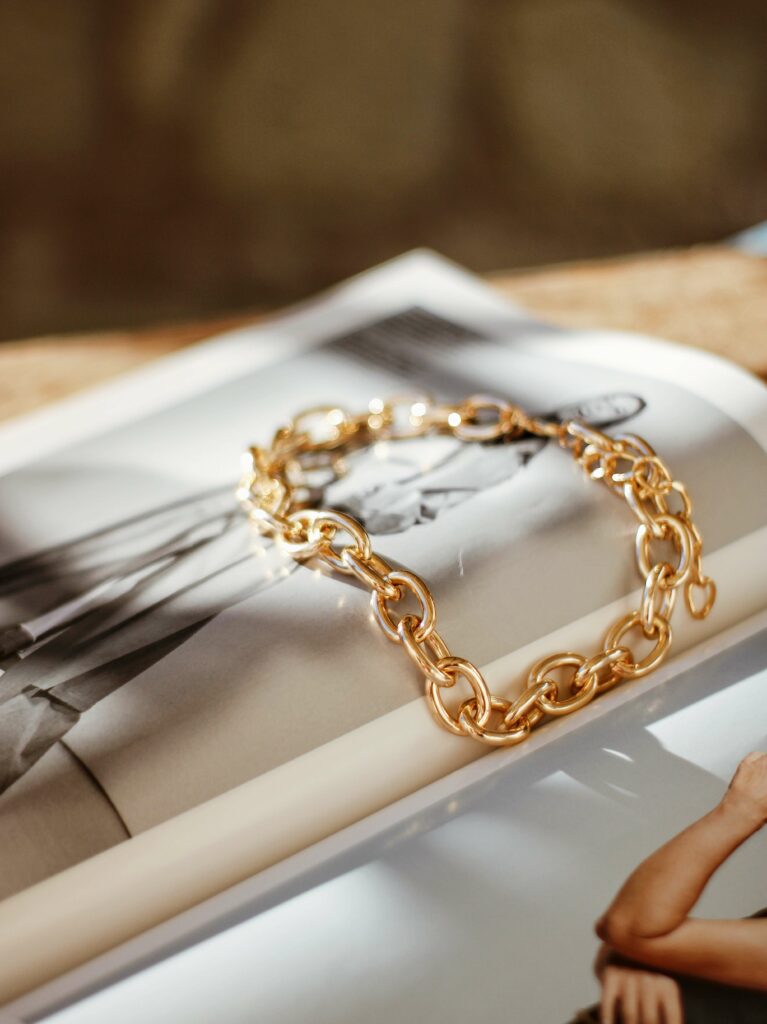 #1: Focus on Storytelling
Jewelry is often a symbol of personal meaning and emotional connection. Tap into these instincts with your jewelry marketing strategy by telling stories about your brand and the pieces you offer. Share your brand's origin story, the inspirations behind your designs, and the processes you use to create each piece. You can publish these narratives on your website, on social media, and in emails to your customer base. If your audience resonates and feels aligned with your brand values, you will be all the more memorable to them.
#2: Highlight What Makes You Unique
Clarify what distinguishes your jewelry from your competitors' products. Is it the materials you use, your design aesthetic, personalization options you offer, or something else completely? Come up with a few key values that define your brand and highlight them in all your marketing efforts, from writing brand content to selecting website imagery. Stay consistent with your core brand identity, but find new ways to express it through marketing campaigns, custom packaging, and in-store displays.
Is your jewelry waterproof? Make that central to the imagery on your site by photographing your jewelry submerged in water. Is your brand focused on sustainability? Be sure to highlight that on your website by explaining how you source your sustainable materials and publishing eco-friendly brand commitments. Keep reiterating your unique value proposition so it sticks in your customers' minds.
#3: Roll Out Limited Edition Collections
If your customers have to act fast to purchase, your launch will make a bigger impression. A great way to create this sense of urgency is to release limited edition collections. You can get creative with the concept behind your new collections by collaborating with other designers or spotlighting new materials to diversify your product line, for example. Whatever you decide, give the new collection a unique angle and promote it across your media channels with creative copy and compelling visuals.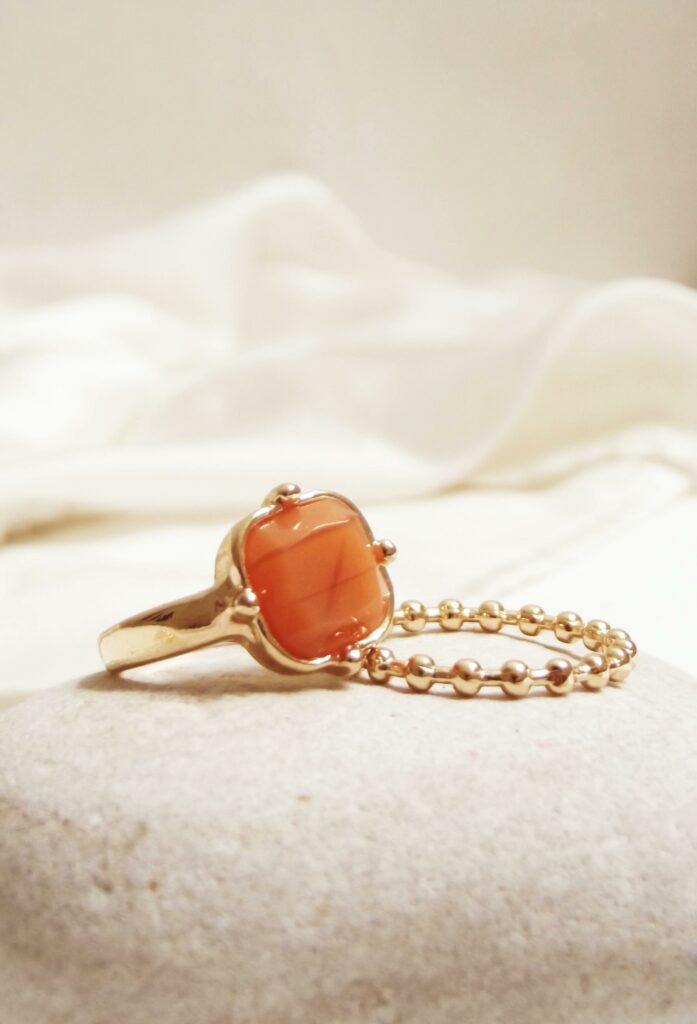 #4: Host Experiential Events
Jewelry really comes to life when people can see, touch, and try on each piece. Hold in-person events where potential customers can get up close with your products and your team. Pop up shops, trunk shows, brand takeovers, and workshops all create opportunities for hands-on engagement. Decorate the space with some creative flair (that reflects your branding) and encourage your customers to share about the event on social media to build some additional buzz. Events should tell your brand story, strengthen the relationship between your brand and your audience, and build community among your most loyal customers.
#5: Emphasize Bespoke Offerings
Today's consumers are all about personalization; they prefer products that are made just for them. Showcase your custom design services and promote your ability to craft one-of-a-kind bespoke jewelry pieces. Use your website and social channels to share custom jewelry offerings and showcase commissions you've successfully completed in the past. The uniqueness of your customers' experience and new jewelry will help your brand stand apart in your customers' minds.
#6: Refresh Visuals Seasonally
Keep your photography and graphics from going stale by updating them regularly, whether that's once a quarter, each season, or at the end of the year. Great graphic design can dramatically shift perception of your brand and ensure that your look and feel stays current. Refresh your product images, update your social media profile pictures, and redesign your email templates. Adjust colors, styling, and graphic elements to reflect the time of year while still respecting your brand palette. A refreshing change of visuals creates a renewed sense of energy and discovery.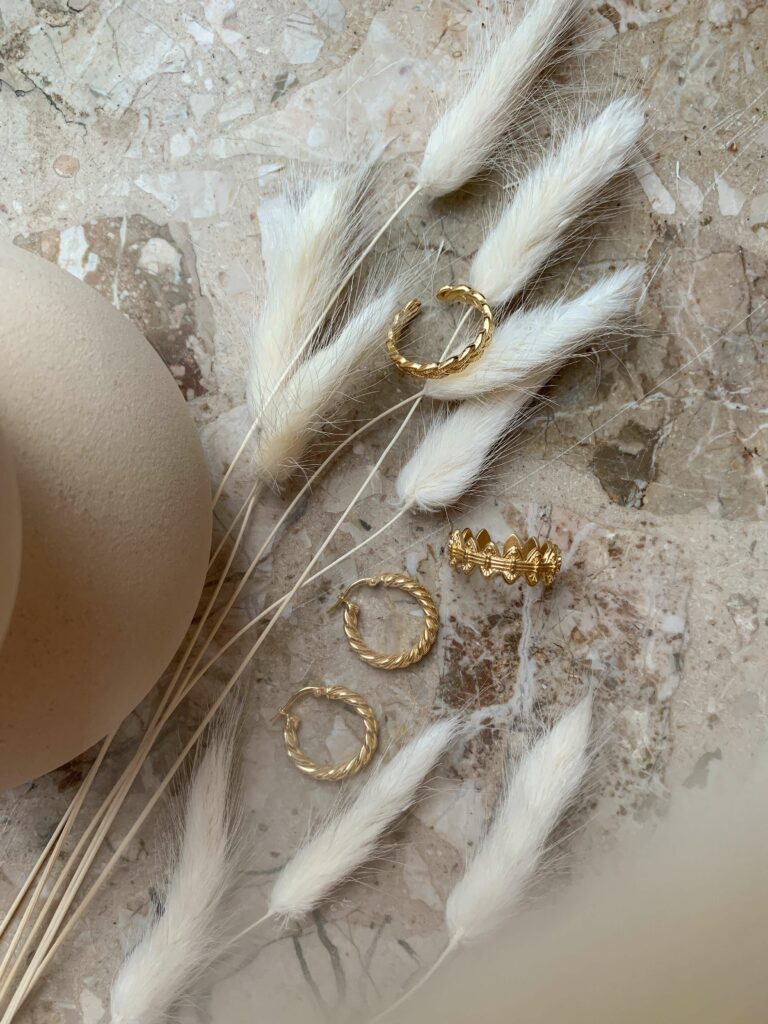 #7: Surprise and Delight
Offering unexpected surprises and gifts can turn one-time customers into loyal brand advocates. Identify opportunities to surprise people, like sending a handwritten note with their order, adding complimentary gift wrapping, or offering exclusive early access to new arrivals. These small gestures show you care and make your brand more memorable. Just ensure you underpromise and overdeliver; it's better to provide a small, pleasant surprise than over-hype a freebie that ends up in disappointment.
#8: Keep Up With Trends
While you want to remain consistent with your core aesthetic, it's always wise to keep your finger on the pulse of jewelry industry trends. Evolving over time shows customers your designs are current and fashion forward, and demonstrates that you're committed to meeting their needs. Observe emerging trends and adapt your product line while still honoring your unique brand aesthetic. Make sure you reinterpret broader trends in your signature way instead of chasing short-lived fads — you don't want to sacrifice your brand identity for the sake of short-term popularity.
#9: Remarketing Across Channels
Remarketing is when you serve ads to people who interacted with your brand in the past but haven't made a purchase since their last touchpoint or order. These campaigns are designed to remind audiences why they were interested and prompt them to re-engage. Run retargeting ads showcasing new arrivals or special offers. Take things one step further with dynamic remarketing, which lets you personalize ads with the specific products viewed by each individual customer or remind window shoppers of the items they left behind in their digital shopping cart.
#10: Reinvent Classics
Revitalize your back catalog by reimagining your bestselling designs. Add or replace gemstones, change up your metals, introduce engravings, update your chain styles, or refresh other key details. Long-time customers will appreciate the throwback to your original styles and will be more likely to purchase a refreshed take, especially if you're paying homage to out-of-stock or discontinued products. You can build hype by letting customers vote on which new options to produce, or create limited edition releases to heighten desirability.
#11: Craft Clever Content
Developing compelling educational jewelry marketing content differentiates your brand as an authority in the space. You might hire full-time copywriters to join your dedicated marketing department or collaborate with freelancers that can help you create the content you need. Blog articles, videos, podcasts, and newsletters that inspire and inform your audience will help build ongoing customer relationships. Spotlight members of your team to celebrate and reinforce their individual expertise and specialities in the minds of your audience. Don't forget to promote your content across a variety of marketing channels through ads and organic sharing.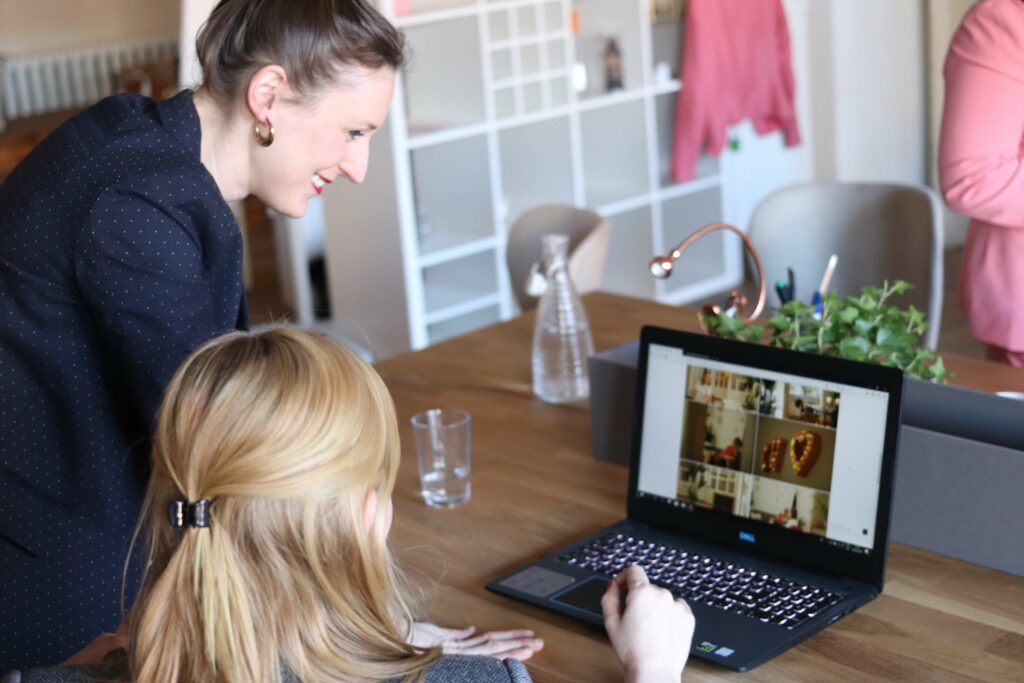 #12: Personalize Outreach
The right technology makes it easier than ever to personalize your customer outreach. Customer relationship management (CRM) tools let you segment your contacts by traits like purchase history and demographics. Connect your CRM to your marketing emails and use dynamic fields to automatically insert their first name and make recommendations based on past purchases. When customers feel personally recognized, they will grow more attached to your brand.

The jewelry brands that find new and creative ways to engage their audiences will win the race for consumer attention. Keeping your jewelry brand relevant requires dedicated effort, but the loyalty and sales results are well worth the investment. For over 40 years, MJJ Brilliant has helped jewelry brands craft unique fine jewelry and build lasting relationships with their customers. Whether you're looking to launch a new collection, reinvent classics, or develop customized offerings, MJJ Brilliant has the expertise you need to succeed. Contact us today to learn more about how we can collaborate to keep your jewelry relevant, distinctive, and meaningful for years to come.