In the highly competitive jewelry world, having a strong and consistent brand identity is an important ingredient for success. Putting forward a clear, cohesive look and feel across all your physical and digital channels helps to establish trust, build brand recognition, and attract customers. In this article, we'll explore some tips for building a jewelry brand identity that is both memorable and effective.
Define Your Jewelry Brand Identity
The first step to building a consistent jewelry brand identity is defining what your brand represents. Take the time to identify your brand values, build a mission statement, and develop a unique selling proposition that sets you apart. These core elements should guide all your branding decisions, from your company name to your visual identity. Consider what you want your customers to associate with your brand; do you want to highlight your company's integrity, creativity, or sustainability initiatives? Use your most important values and ideas to propel your brand strategy forward.
Create a Style Guide
A style guide is a document that outlines your brand's visual identity, including your color palette, typography, logo, and the style of imagery you use. It's essential to have a style guide to ensure consistency across all channels. When developing your style guide, consider the emotions you want to evoke and the message you want to convey. You can provide this guide to your team, different departments within your business, an outsourced social media agency, or anyone who is tasked with posting content to make sure you're presenting a unified vision of your brand.
Use Consistent Imagery
The visuals you choose play a significant role in developing and strengthening your brand identity. Use a consistent style of imagery across all your channels, from your website to social media profiles to print materials. Be sure that the images you choose have the same color palettes, tone, mood, and style. Consider the image subject, whether it's mainly models, dramatic product shots, or jewelry posed on muted backgrounds. Images are really influential, so be sure to consider factors like lighting, colors, and contrast, and how these can play into your brand's image. Choose images that align with your brand values and showcase your jewelry in the best light. By using consistent imagery that speaks to your brand's tone and values, you'll create a cohesive look and feel that helps your brand stand out.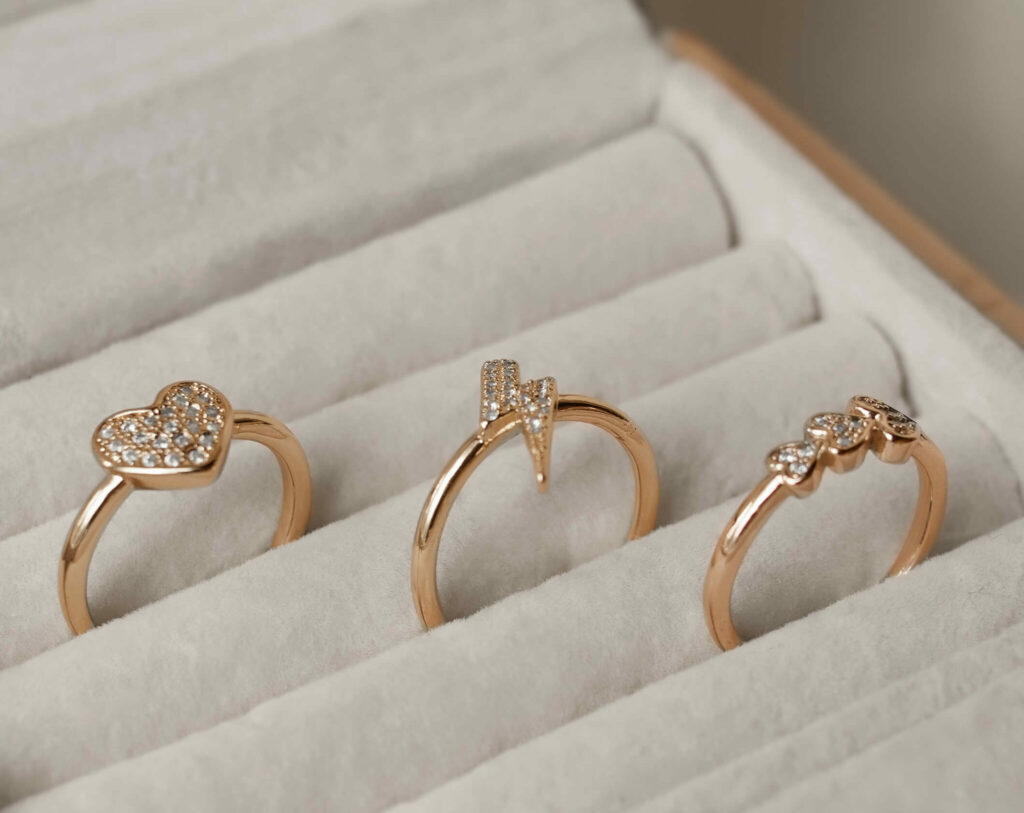 Be Mindful of Colors
Color is a powerful tool in jewelry branding. It can evoke emotions, convey a specific tone, and differentiate your brand from competitors. When choosing your brand colors, consider how you want your target audience to feel when they think of your brand. Go neon if you're trying to achieve a spunky aesthetic, or choose sandy, muted neutrals for a minimalist, modern vibe. It helps to develop an entire palette to use for different purposes — you'll want highlights and lowlights to complement each other in addition to your main color choices. Whatever you choose, use your brand's colors consistently across all your channels, including your logo, website, and social media profiles. Pro tip: it helps to note the specific hex number of each color so you can get the exact same shade and avoid guesswork when creating any type of content.
Develop a Unique Tone of Voice
Your brand's tone of voice influences how you communicate with your target audience. It's the language, vocabulary, and style you use in all your communications. Your tone of voice should align with your brand values and target audience. It should be consistent across all your channels, including social media, email, and product descriptions — if your brand is sarcastic and pithy, you probably don't want an emotional and sincere "about us" page, for example. If your brand's vibe is romantic and elegant, make your product descriptions as lyrical as your social media copy. By developing a specific and unique tone of voice, you'll create a strong brand identity that resonates with your audience everywhere they interact with your company.
Incorporate Your Brand Identity into Packaging
Treat your packaging as an opportunity to take your unique and creative marketing strategy even further. Packaging showcases your brand's visual identity and turns the online experience into a tangible reality for your customers. Consider using your brand colors, logo, and imagery on your packaging to create a cohesive branded appearance. You can even include bonus items inside that reflect your brand's identity, like your logo on a sticker or a keychain that matches your branding.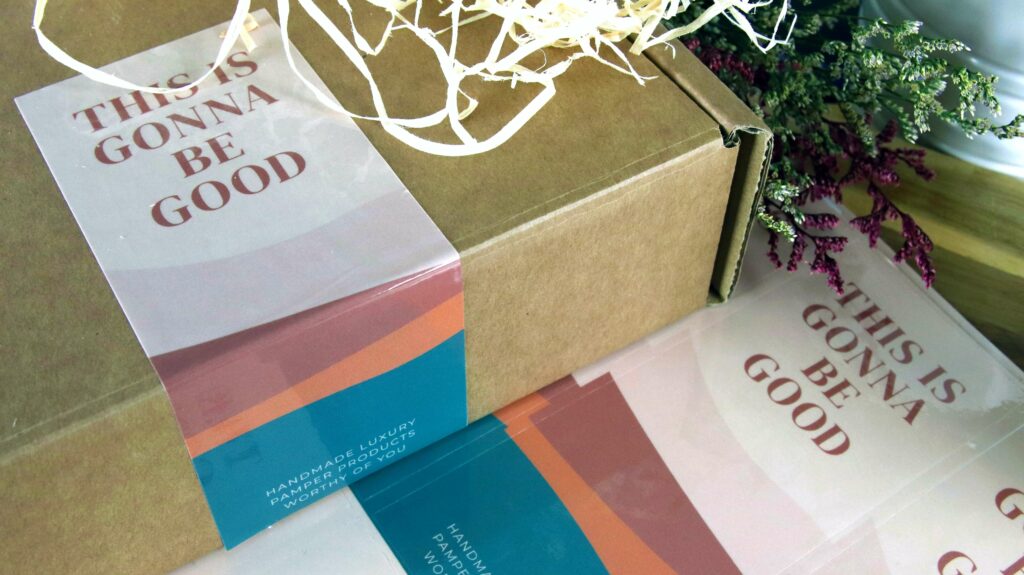 Think about the unboxing experience when you design your packaging — it's more than just a convenient way to ship and transfer your pieces. It's also a way to develop a connection and create an experience for your customers. Are your pieces sentimental? Make the experience an emotional one. Does your brand lean into humor? Use text in the packaging to make your customers laugh when they open their new jewelry. Get creative and let your brand's identity shine through.
Be Authentic
Finally, it's important to remember that authenticity is key when it comes to building a strong brand identity. Don't try to be something you're not or create a brand identity that doesn't accurately reflect who you are as a company. Instead, focus on creating a brand identity that is true to your values, mission, and unique offerings. This will help to establish trust with your customers and create a strong and memorable brand identity.

Creating a jewelry branding strategy can make a huge impact on your sales and overall success as a jewelry company. Whether you're just beginning your journey or you've been in the game for a while, developing your jewelry brand identity is a long-term project that requires dedication and maintenance over time. At MJJ Brilliant, we understand how important jewelry branding is in the crowded market. Our team works hard to develop unique brand identities that support beautiful jewelry designs. Contact us today to see how MJJ Brilliant can bolster your brand's success.