The minimalist jewelry trend has been around for some time, and doesn't seem to be on its way out anytime soon. This trend has gained a lot of popularity in recent years, capturing customers' attention with its clean lines, understated elegance, and timeless style. In this article, we'll explore the reasons behind the rising trend of minimalist jewelry and delve into why your brand should consider creating a simple signature collection. We'll also discuss how to infuse minimalist designs with your brand's unique style and seamlessly introduce the collection to your overall product lineup.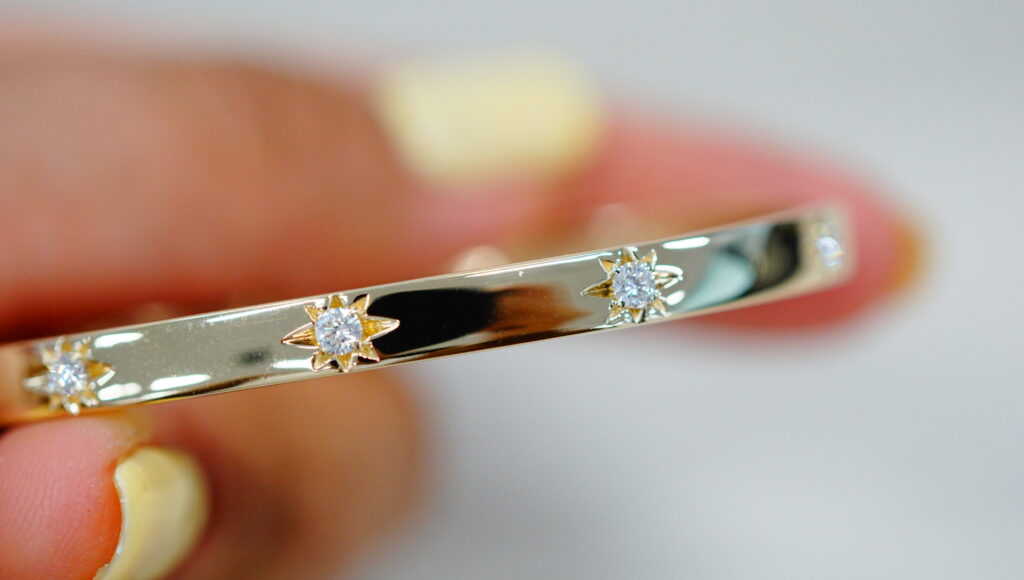 Understanding the Appeal of Minimalist Jewelry
Minimalist jewelry has emerged as a dominant trend in the fashion industry for several compelling reasons. Here are just a few of them:
Timeless elegance and versatile style
Minimalist designs have a timeless appeal that transcends passing trends. By focusing on clean lines, subtle details, and uncluttered aesthetics, minimalist jewelry offers a sense of enduring elegance that can be appreciated for years to come.
These classic, simple pieces effortlessly integrate into all sorts of styles, making them incredibly versatile. Whether it's a casual outfit or a formal ensemble, minimalist jewelry can complement and enhance any look, giving customers the opportunity to express their own personal style in a subtle and refined way.
Everyday and adaptable wearability
The simplicity of minimalist jewelry makes it ideal for everyday wear. The pieces are often lightweight, comfortable, and easy to style, making them perfect for individuals who prefer understated accessories that they can wear effortlessly from day to night.
Plus, minimalist pieces lend themselves well to layering and stacking, which creates endless possibilities for customization. The minimalist aesthetic allows customers to mix and match different pieces with unique combinations that reflect their individuality and style preferences.
The minimalist lifestyle
The minimalist trend extends beyond fashion into a broader lifestyle philosophy. Many individuals embrace minimalism as a way to declutter their lives, prioritize what truly matters, and find beauty in simplicity. Minimalist jewelry aligns with this mindset, allowing individuals to incorporate the principles of living simply into their choice of personal accessories.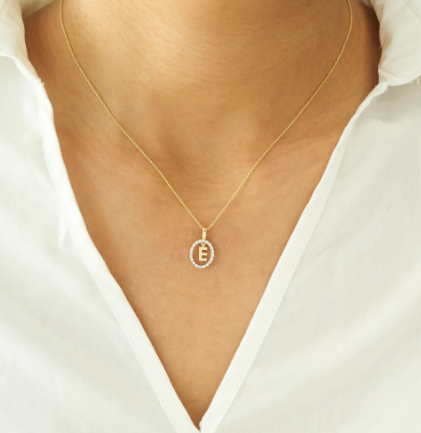 Why Your Brand Should Have a Minimalist Collection
By creating a minimalist collection, your brand can offer pieces that remain fashionable regardless of passing trends. This longevity can translate into increased customer satisfaction and loyalty — your customers will appreciate that your products are made to last and designed to match with whatever style is "in" from season to season. They'll know they can turn to your brand for consistent, timeless pieces. Additionally, minimalist jewelry embraces the notion that less is more, providing a sense of sophistication and understated luxury. This appeal attracts discerning customers who appreciate refined aesthetics and understated elegance.
And lastly, a minimalist collection provides a solid foundation that complements and enhances your brand's existing product lineup. It allows your customers to mix and match pieces from different collections, creating unique combinations that reflect their personal style.
Infusing Minimalist Designs with Your Brand's Unique Style
Before embarking on the creation of a minimalist collection, identify the core values and unique style that define your brand. This will ensure that your minimalist designs align with your brand's overall identity. Then you can infuse your minimalist jewelry with distinctive design elements that are synonymous with your brand. Whether it's a specific texture, color, metal type, shape, or motif, these signature elements reinforce your brand identity and make sure each piece is recognizable.
Just because the styles are minimalist doesn't mean your collection can't have its own personality. While minimalist jewelry often features clean lines and simple silhouettes, you can differentiate your collection through the use of high-quality materials, unique finishes, or unexpected combinations. This can help you to showcase your brand's creativity within the minimalist framework, remaining true to your vision.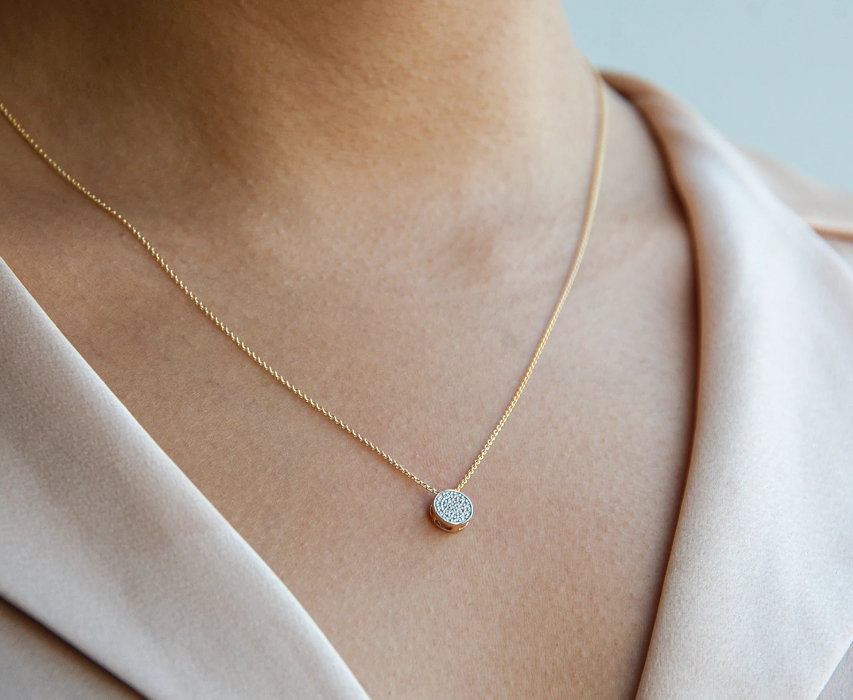 Introducing Your Minimalist Collection to Your Product Lineup
Once you've developed your minimalist jewelry collection with your own unique take, here's how to introduce it to your audience:
Cohesion and Consistency
Ensure that your minimalist collection maintains a cohesive visual language that aligns with your brand's existing collections. Prioritizing consistency in your design elements, materials, and overall aesthetics will create a seamless transition for your customers experiencing the new collection.
Highlight Versatility
Emphasize the adaptability and versatility of your minimalist pieces by showcasing how they can be effortlessly combined with existing product lines. Use your website and social media presence to demonstrate the endless possibilities for layering, stacking, or mixing and matching jewelry pieces to create personalized looks.
Storytelling and Marketing
Craft a compelling narrative around your minimalist collection, highlighting its unique qualities and the inspiration behind the designs. Leverage social media platforms, collaborations with influencers, and engaging visual content to effectively market and introduce the collection to your audience.

Are you ready to produce a timeless, classic, simple collection that your customers will love? Partner with MJJ Brilliant to make sure you're getting the highest quality pieces from the most experienced and attentive jewelers in the industry. MJJ Brilliant has been designing and producing fine jewelry for over forty years, and our team puts love and care into every single piece. Contact us today to find out how MJJ Brilliant can help you expand your brand.