In recent years, personalized jewelry has become increasingly trendy and popular. Whether it's a custom engraved necklace, a birthstone ring, or a monogrammed bracelet, offering personalized jewelry allows your customers to create a unique and meaningful piece that reflects their style and personality. In this article, we'll explore the personalized jewelry trend and discuss why your brand should be offering customization services.
#1: Differentiate Your Brand
Personalized jewelry can be a unique way to position your brand to rise above the competition and stand out in a crowded market. By offering jewelry customization services, you can differentiate your brand from competitors who don't offer this kind of personalization. It will also create a loyal customer base among those who value the personal touch; they know that they can rely on your brand to deliver exactly what they're looking for each time they shop. Instead of marketing a plain gold locket your customers could get from any other jewelry brand, set yours apart by showing customers how they can make it all their own with an engraving, an embedded birthstone, or their own choice of necklace chain.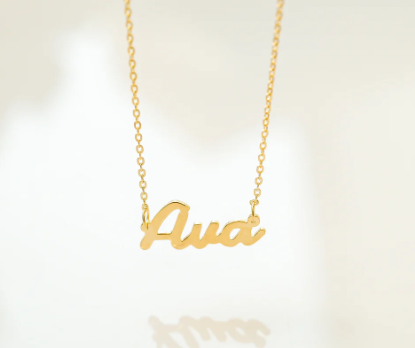 #2: Increase Customer Engagement
Picking out customized jewelry is an entirely new shopping experience for most customers, which means you're giving them access to something totally new and exciting; they'll feel like VIPs. Customization services are alluring because they provide a way for your audience to engage with your brand and become part of the creative process beyond the point of purchase. By involving customers in the design process, you can create a more personal connection and build a stronger relationship; if they're invested in the design, they're going to love the outcome (and the shopping experience) even more.
#3: High Customer Satisfaction
One of the best ways to ensure that your customers are excited about their purchase is to give them the chance to handpick elements of their pieces. Customization gives customers the opportunity to create a piece of jewelry that is truly their own, which can lead to higher levels of satisfaction with their purchase. This, in turn, can lead to repeat purchases and positive word-of-mouth advertising.
#4: Expand Your Product Offerings
Offering customization services allows you to expand your product offerings; by allowing customers to personalize existing pieces, you can offer a wider range of products that appeal to different tastes and styles. When you offer gold or silver plating options, different gemstone choices, engraving features, or pendant additions, for example, your customers will feel like they have endless possibilities to choose from (without forcing you to worry about finding more space for endless storage).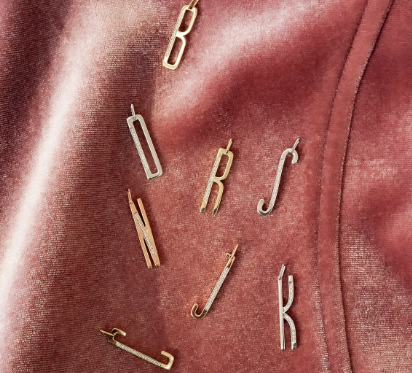 #5: Increase Your Profit Margins
You can also increase your profit margins by charging a premium for personalized products. Customers are often willing to pay more for unique and meaningful items, which can result in higher margins for your business. Also, customization options like engraving aren't expensive to perform, so it won't cost your business much more to provide the service.
#6: Reduce Inventory Risk
By offering customization services, you can reduce the risk of holding excess inventory. Instead of stocking a wide range of products in every size and color, you can focus on a core collection of pieces and offer customization options to create variety and appeal to different customer preferences. This still gives your customers plenty of options, and you won't have to worry about holding onto too many products.
#7: Increase Online Traffic
Customization services can also drive traffic to your website. If you create a unique and personalized product, you might find that customers are more likely to share their purchase on social media, which can increase brand awareness. User-generated content is a really lucrative tool for jewelry businesses, and adding personalization to pieces will make your customers feel all the more excited about sharing their personalized jewelry online.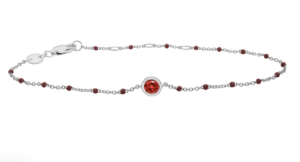 #8: Stay on Top of Trending Demand
Personalized jewelry is a growing trend that shows no signs of slowing down. By offering customization services, you can capitalize on the trend's growth and stay ahead of the curve in a competitive market. Be sure to create designs that are true to your brand and your style, and find interesting and creative ways to incorporate personalization into your jewelry pieces. 

Now is the perfect time to consider adding customization services to your jewelry brand's offerings. MJJ Brilliant can provide white-glove customization services that take your products to the next level and give your customers a world-class experience. Contact us today to learn more about partnering with MJJ Brilliant and making your jewelry even more special.